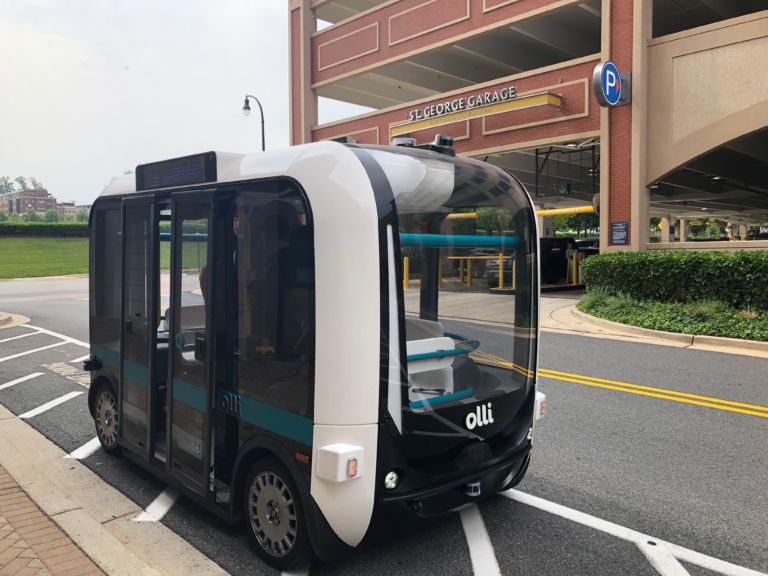 The National Highway Traffic Safety Administration has finally given green light to the first self-driving shuttle in Northern Virginia. The federal body issued a six-month waiver for testing on March 9th. This is exciting news for Northern Virginia as it is the first driverless shuttle.
The tiny and smart vehicle will connect the Dunn Loring-Merrifield Metro station to the Mosaic District. It will be the first of its kind on public roads across the region. The approval came after months of work.
"We are working to finalize logistics to begin testing later this spring," said Anna Nissine, Fairfax County Department of Transportation's communications chief, in a March 11th report.
Residents have received news on testing of the shuttle as they prepare for the summer closure of their subway station.
Dominion Energy owns the vehicle but Fairfax County will operate it.
 A 'Prototype' for Full-Size Bus
In the new millennium, technology has made a lot of innovations once unthinkable a reality. Vehicles that self-control have, too, ceased to be 'only a dream' in the process. There seems to be, though, still time before those vehicles could be introduced to regular traffic.
Recently, there were efforts in the Commonwealth towards offering a full-size version of the current vehicle to the service of Virginians. Those efforts have failed to produce the results its campaigners, including several Virginia state officials and Hampton Roads Transit (HRT) hoped for. The latest on that front is currently a wait-and-see approach. A successful operation of the Dominion's vehicle, however, may serve an example for similar and bigger projects in the near future, while strengthening the campaigners' stand against naysayers.
Challenges Remain for Bigger Projects
Besides safety, insurance and maintenance costs have also proved major issues for the full-size model. HRT was quoted a price of more than half of its total annual insurance budget just for three such buses.
The near testing phase and the following operation of Fairfax's driverless shuttle, therefore, has promise to offer more insights into vehicles that rely on little or no human input. It might then be possible to push for an expansive project with smaller costs.