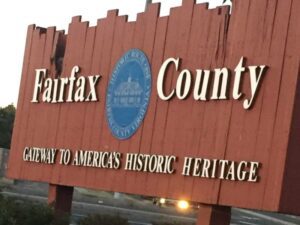 Fairfax County, Virginia, is now home to more people than each of the nation's smallest six states as well as D.C., latest population estimates show.
According to the 2019 Demographics Report, Fairfax's population has neared 1.2 million people. The Department of Management and Budget has estimated Fairfax County to have 1,167,000 residents.
"This makes Fairfax County more populous than Alaska, Montana, North Dakota, Rhode Island, South Dakota, Vermont and D.C.," the County Government said in a Twitter post.
The report is a compilation of population, households and housing unit estimates and forecasts as well as estimates on market value, residential development activity estimates and industrial/commercial gross floor area across the 260,000-acre region west of the Potomac River.
2019 Population Growth Fastest in Years  
The estimate for the county's population in the previous such report was 1,152,900. The latest estimate points to a strong 1.2% population growth year-over-year. The last time the number of total residents in the county grew as fast was 2012.
The Department's research team predicts there will be a much lower population growth in the next quarter century. According to forecasts also available in the report, the county population will be 1,405,900 by 2045. From 2045 on, average annual growth rates estimate to remain below 1% in each of the five-year intervals.
More Seniors, Less Toddlers by 2025
These forecasts also shed light on how the age distribution of the county population is expected to change over the next few years.
According to the latest estimates in the report, there were 156,812 residents 65 and older in the county last year. They comprised 13.4% of the total population. This number is forecast to grow by nearly 50,000 to 205,536 by 2025.
The same, however, wouldn't be true for toddlers, the report's authors calculate. The 2019 estimate puts the number of Fairfax residents who were five or younger at 74,116 and the 2025 forecast shows it dropping to 73,337 six years later, from 6.4% of the population in 2019 to 6.1% in 2025.
Aging of Fairfax residents have been apparent in the recent past, with median age rising from 25.2 years in 1970 to 37.3 years in 2010. The share of senior residents in the total population has increased from 3% to almost 10% in that 40-year period.
Diversity Improving
The report provides details on the state of diversity in the county as well.
The racial and ethnic population distribution has become less skewed from the start of the new millennium onwards. The share of the majority of white people in the county population dropped from 69.9% in 2000 to 61.1% last year. All other groups, such as Hispanic, Black and Asian grew in proportion.