An annual online survey of some 600 thousand participants has placed Alexandria among the 'Best Small Cities in the U.S.'
Luxury and lifestyle magazine, Condé Nast Traveller said registered users have voted their favorite American city for the 32nd time this year and it had to divide the results into 'best big cities' and 'best small cities' because it received "so much feedback." The list of best small cities, whose populations are under 350 thousand, featured Northern Virginia's iconic Alexandria came in at the 3rd spot in Top 10, moving up one spot compared to last year.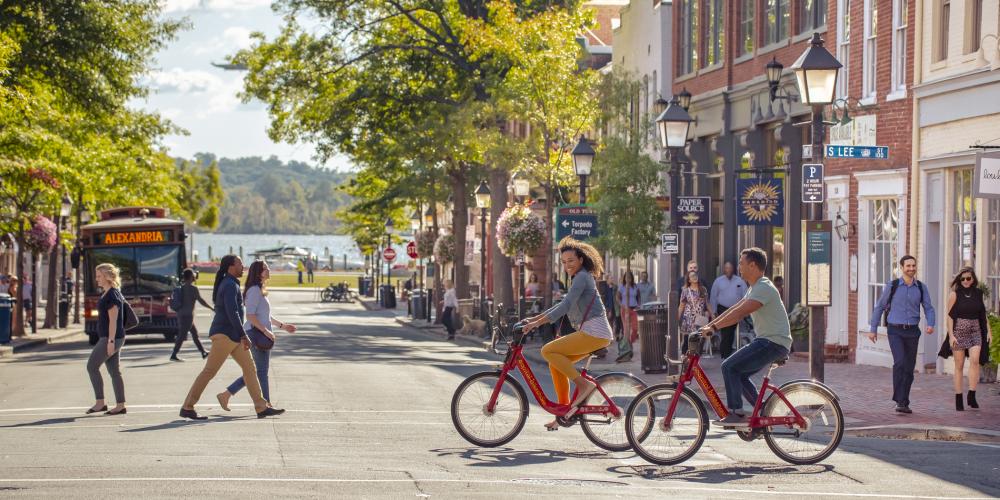 "The charming, historic city just across the Potomac River from our nation's capital, draws travelers and would-be residents alike. Most folks start to imagine moving there just after setting foot in Old Town, once they've strolled the red brick sidewalks, clocking street after street of perfectly preserved rowhouses from the 18th and 19th centuries," the magazine said in reference to its improving ranking on the list.
Charleston, South Carolina, and Santa Fe, New Mexico, fared better, securing the first two spots on the same list, respectively.
Savannah (Georgia), Key West (Florida), Aspen (Colorado), Monterey (California), Chattanooga (Tennessee), Greenville (South Carolina) and Santa Barbara (California) are the other small cities that made it to Top 10.
According to DATA USA, an online database of key U.S. statistics, Alexandria has a population of just over 150 thousand people whose median age and median household income are 36.4 years and $93,370. They compare with 34 years and 82,372 in Washington, D.C.
DC Maintains Hold Onto Top 10 Big Cities
In the separate 'Best Big Cities in the U.S.' list, the nation's capital retained its position above many others across the country. It is ranked the fifth.
The magazine highlighted the District's improving landscape with the addition of new museums, waterfront parks and hotels for its reputation. "Something's brewing in D.C., and it's not just the craft beer," its editors said.
Above Washington, D.C. on the list, there are Chicago, Minneapolis, Boston and New Orleans. The capital city is also followed by San Diego, New York, Pittsburgh, Honolulu and San Antonio.