How to Remodel a White Kitchen Design and Make it Stand Out
If there's one thing that would never go out of style, that would be a white kitchen design. If you are in the process of remodeling your kitchen, you might consider having an all-white kitchen. Interestingly, this timeless kitchen design works like magic for most spaces.
If you are looking at inspiration for your kitchen remodel, you have likely come across several photos that include a lot of white. From countertops to tile backsplashes, the all-white kitchen is in demand. However, is this a kitchen remodel trend, or will it be a timeless look that will last forever? The best part about an all-white kitchen is that you can use decor items and features that will stand out.
If you are curious to see if this look will work for you, here's how to remodel your kitchen.
Why Should You Have a White Kitchen Design?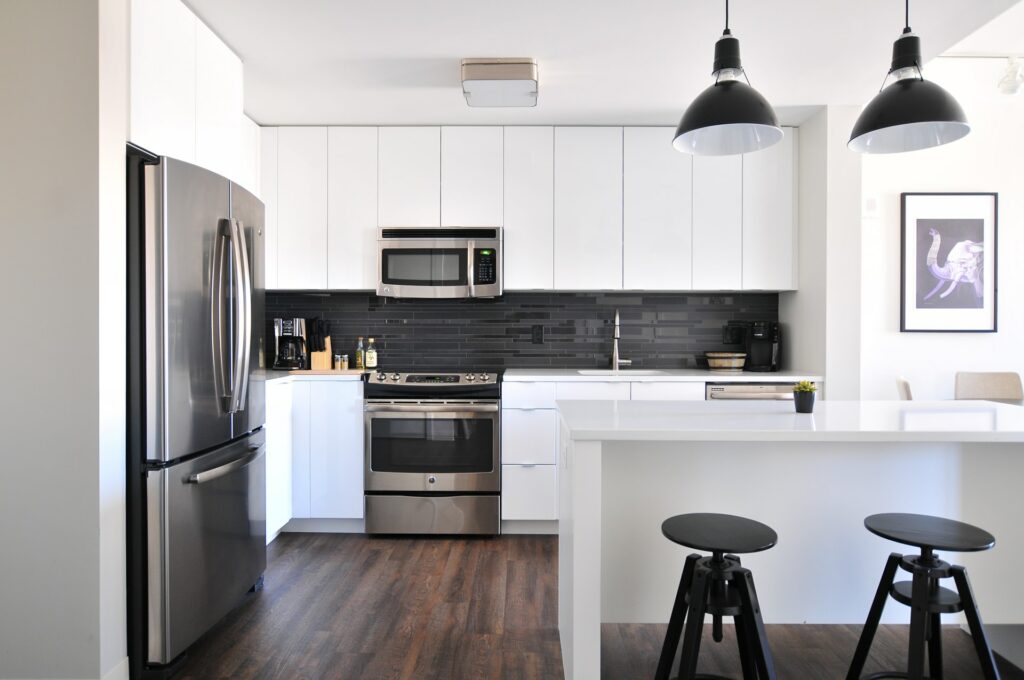 Why should you think about having a white kitchen design? The answer is simple. It brings light into your kitchen, is a modern and chic color, and can be easily combined with bold kitchen furniture.
Some colors that match a white kitchen are gold, silver, beige, black, and many more. You can use it in every case you want. Admittedly, the color combinations are endless and all on point. Therefore, anything you want will be possible. 
Add Some White Cabinetry
White cabinetry is one of the most influential and well-known methods to affect the atmosphere of your white kitchen. After all, cabinets are the most prominent element of any kitchen, so it would better be in the shade you wish.
Whether your cabinets have wood or glass surfaces, they both work towards making the space inviting and chic. Furthermore, coloring your kitchen cabinets white will help your open-concept kitchen and coziness to it.
Choose an Appropriate Backsplash
Playing with the tile backsplash is a great way to break the monotony and balance if you have an all-white kitchen. Of course, you can choose the same white shade for the rest of the kitchen for more brightness.
In contrast, it would be acceptable to choose soft shades such as nude or pastel colors.
Further, there is the possibility of choosing white kitchen backsplash. It will equally turn your kitchen into a beautiful room. The backsplash design might be diagonal, vertical, or even horizontal. All of them look great.
Combine it With Black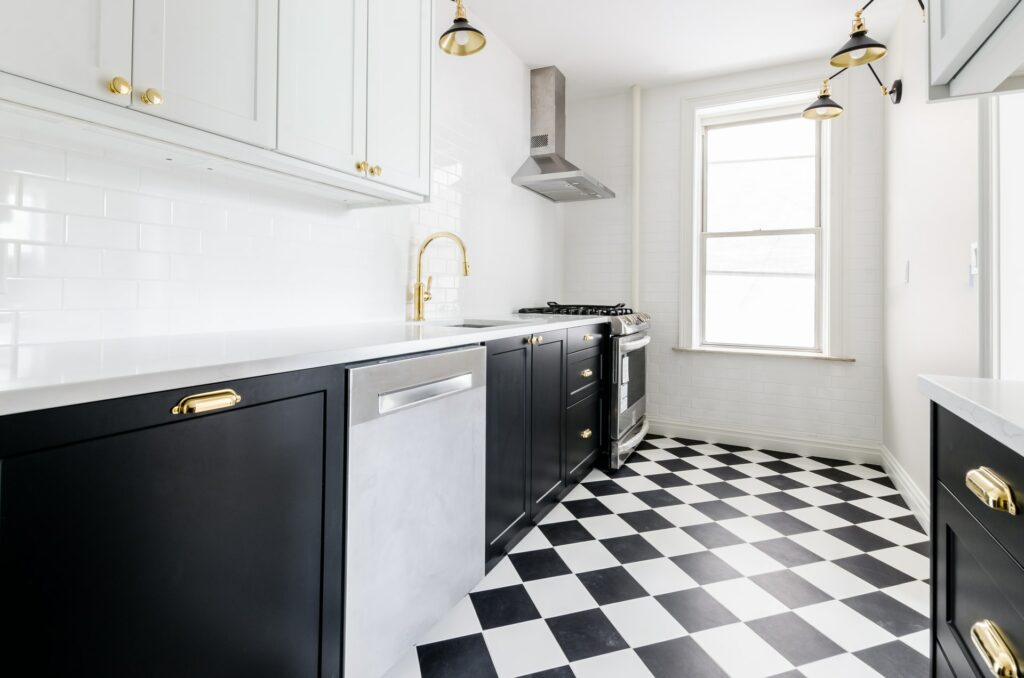 Wait, wouldn't that mean you are creating a black and white kitchen? No, not exactly. Still, you can opt for some black details around the kitchen.
Interestingly, these details could actually intensify the vibes and feelings created by the white kitchen. Consequently, making amazing white kitchen remodel ideas.
Further, an excellent idea would be to have some black details in between the backsplash tiles. This can go both ways. One, it will make the backsplash look stunning. And next, the style of the tiles will be more visible. 
Either way, you can go for a black sink. It is one of the most usual ways to transform a simple white kitchen subtly. Moreover, other great options would be black cabinet handles or semi-black stools. 
Use Wooden Countertops
The light color of wood paired with shite shades will surely make your kitchen look wonderful. If you want your kitchen to be super inviting and friendly then this is the element you should go for. Either small or big, surfaces covered in wood are extremely gorgeous. 
Use Some Pendant Lights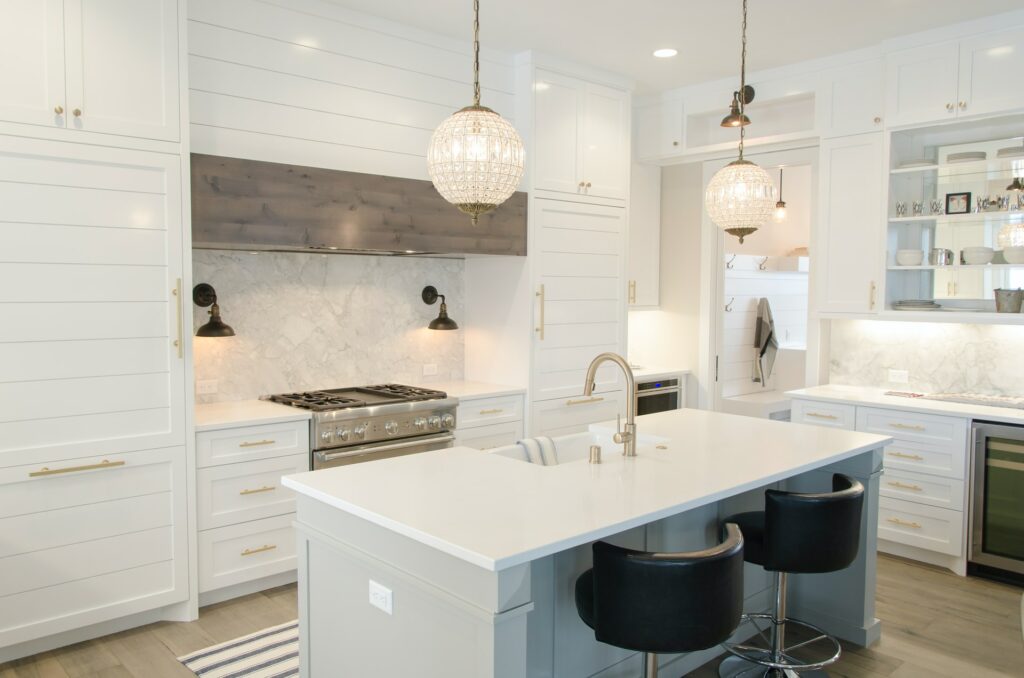 This might be obvious for some but choosing kitchen lighting can completely transform your space. However, did you know that pendant lights can completely change the way your kitchen looks?
Whatever the style, material, and color you choose, they are all key factors when remodeling any white kitchen. The energy they exude in your home decor is such that it characterizes youth, freshness, and positive vibes. If you like elements like this, then go for it. 
Add Some Color
Do you want to find another way to soften the whole all-white kitchen design? If yes, adding some colorful sprinkled around in several spots is a great way to go. For instance, you can add some cooking books to your shelves. The more colorful they are, the more they will stand out with the white canvas. 
Plants are also effective in such cases. Apart from cleaning the air, plants can make a white kitchen look way more enticing and inviting to guests. You can also go for bold colors if you want something to stand out, but soft colors can work well either. 
Keep the Look Airy and Bright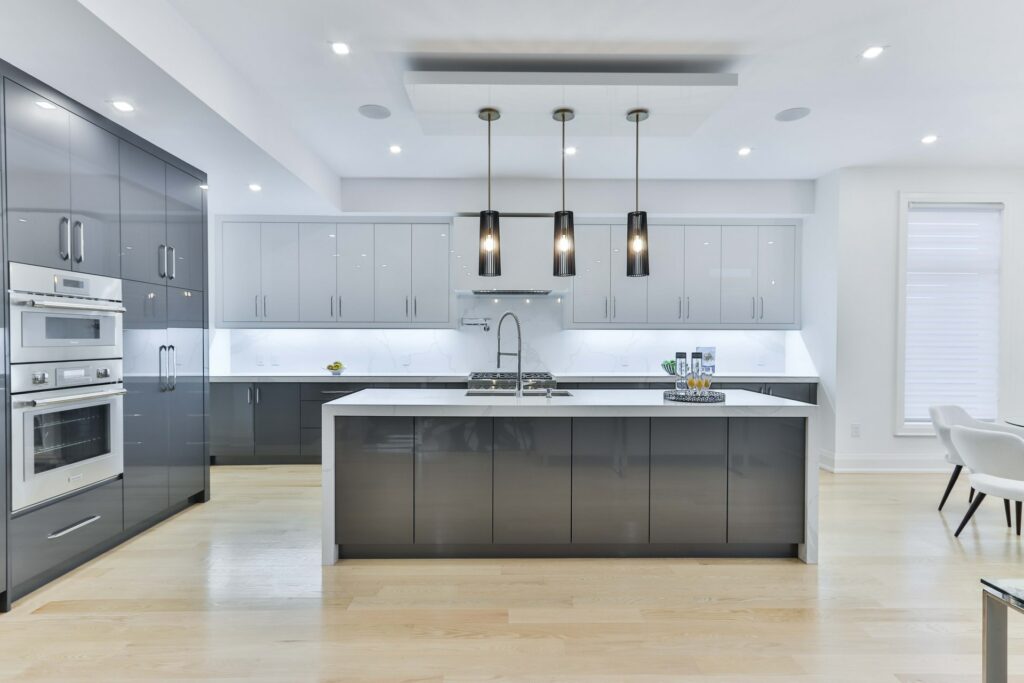 White color is adequate for small kitchens, particularly where windows providing natural light may be limited. An all-white color scheme illuminates and helps to make the space feel bigger by bouncing light around.
Skylights are a fabulous option to flood the room with natural light and enhance the white. However, if you don't have the layout or budget, you can use overhead lighting to overcome this issue and make the white walls and cabinets shine bright. 
Mix Old and New for an Eclectic Finish
In order to prevent your white kitchen from looking too pristine and polished, you can add elements of vintage design. Industrial-style lighting and distressed ceramics can help you inject a hint of timeless vintage style into a modern finish.
Further, these elements are still white to keep the look cohesive, but thanks to the heritage feel of such vintage pieces, your space will retain an air of eclectism. 
Integrate an Alternative Island
All-white units and countertops sit beautifully against alternative colored walls and flooring. If deciding to incorporate color options, it is best to stick to a tonal color palette.
That means, if using greys, use varying hues of the same shade up to the black to keep the look uniform. If using a warmer tone, such as stone flooring for your white kitchen design, consider off-white, taupe, or brown as complementary paint colors.