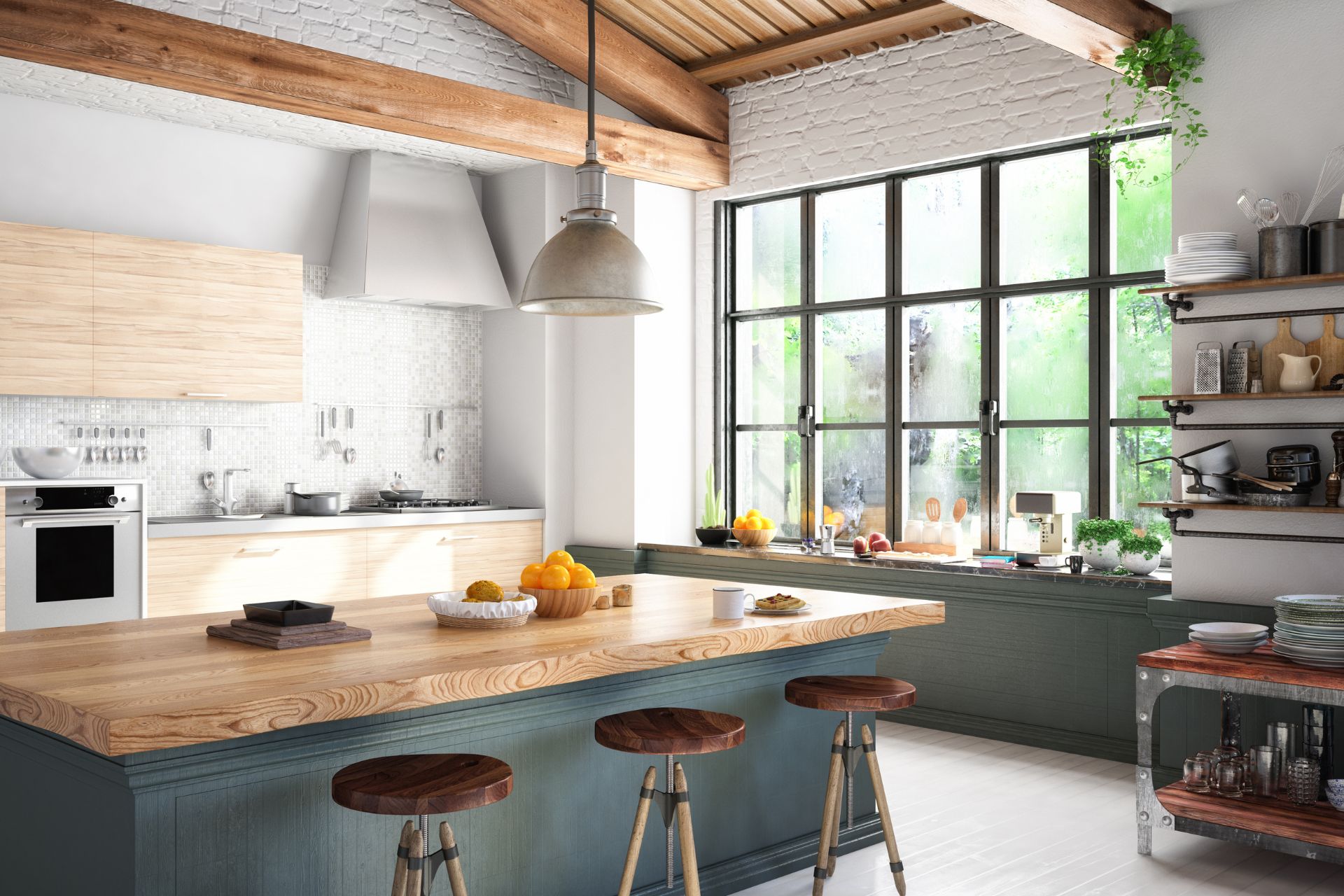 A kitchen remodel is a complex yet exciting undertaking. Since it is also a significant investment, you need the best kitchen remodeling ideas. From top kitchen lighting to bold fixtures, here's a list of the best kitchen remodeling ideas that you should use while remodeling your kitchen.
Simple and Clean Lines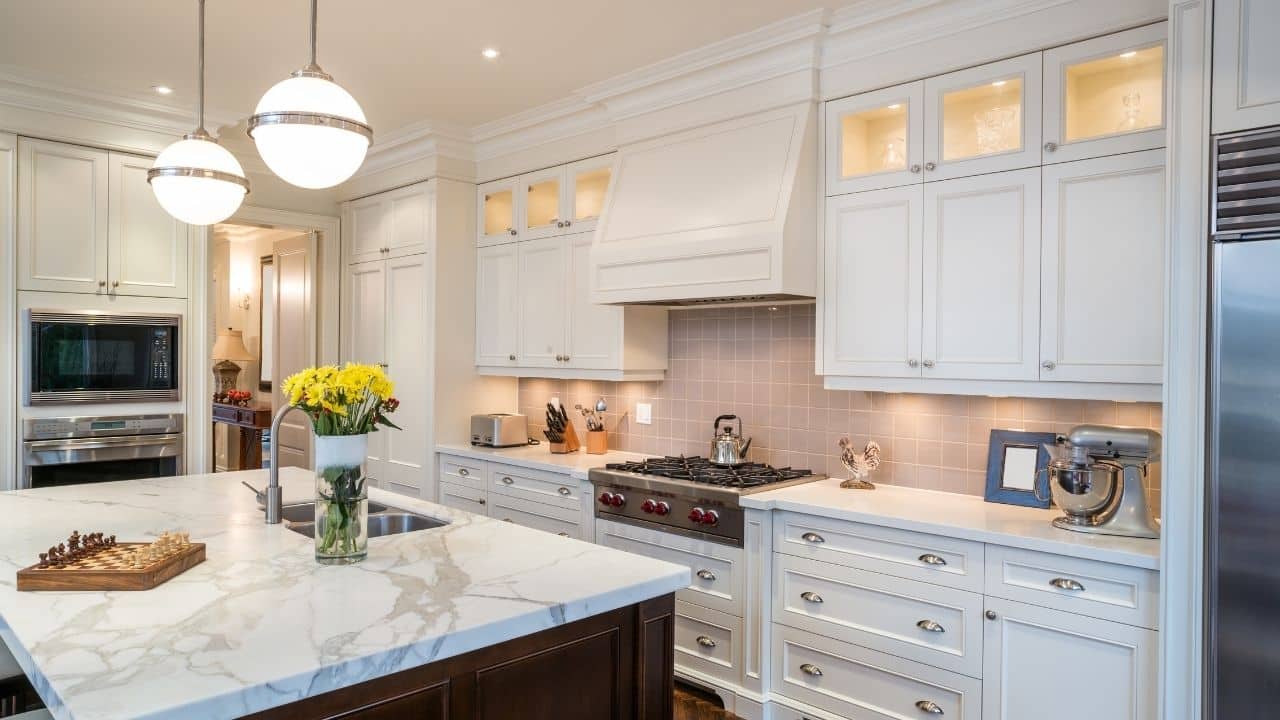 The kitchen remodeling design you go for demands a clean and minimalist approach. You can achieve this effect by choosing kitchen cabinet finishes that have minimal ornamentation and simple but stylish hardware.
You also do not require any other decorative accents. In terms of kitchen cabinet colors, you can select a monochromatic color scheme. Black, white, gray, neutrals are popular choices.
These colors give a clean appearance which can add character to your overall style. The clean appearance and minimal details are perfect, especially if you have an open-style kitchen or dining room attached.
This way, the cabinetry's simplicity can match all the decor and furniture that conform to the space.
Smart Storage Solutions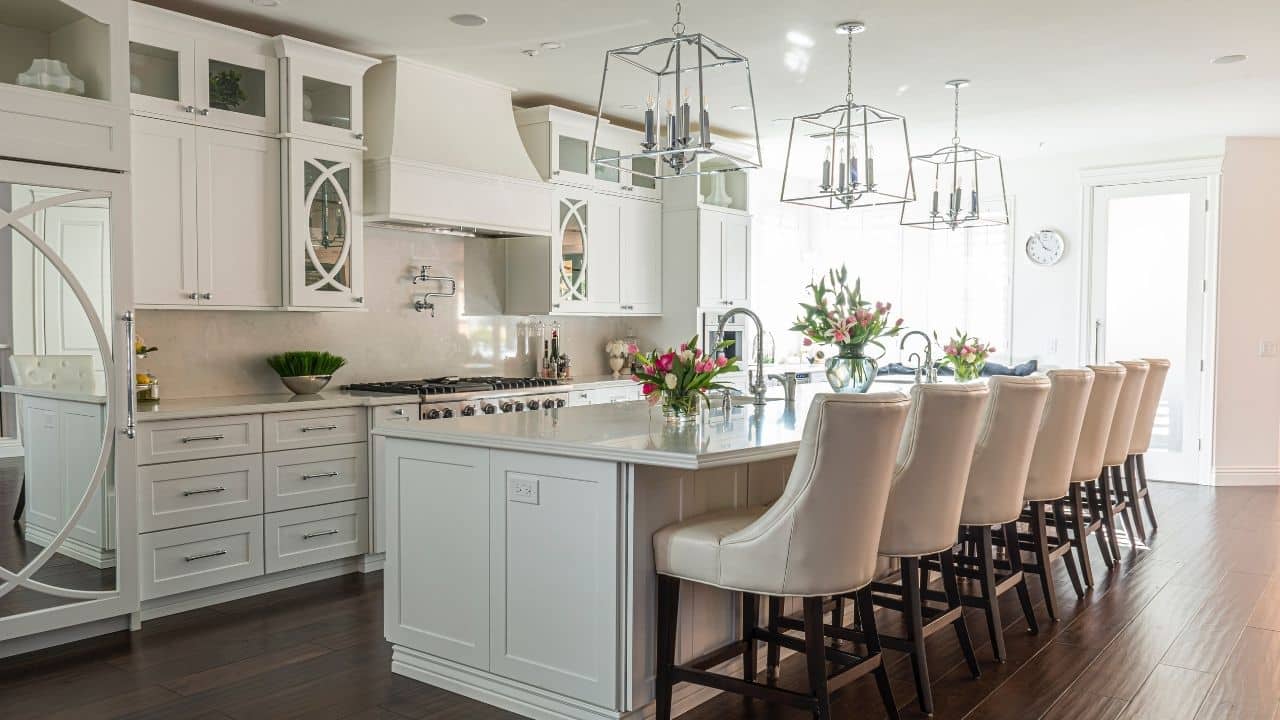 It is also essential to have multiple storage options while thinking about kitchen remodeling ideas. However, the choices available in the market will give you a lot to choose from.
Choosing kitchen cabinets is about design and functionality. In terms of cabinetry, there is more of a focus than ever on maximizing cabinet storage. There's a continuous rise in smarter storage solutions, such as pull-out pantries, appliance garages, tray and drawer dividers, and pull-out spice racks.
We also see more under counter appliances again in line with the streamlined, integrated trend. If you have the room, choose butler pantries to add in an extra dishwasher and prep space. Speaking of extra storage, there's a big emphasis on open shelves.
Open kitchen shelving is another popular kitchen remodel idea. You can include beautiful and stylish pieces of your dining room, cookbook, or other accessories on your shelves. You can also display kitchen items to add a character to your kitchen design.
Add Kitchen Islands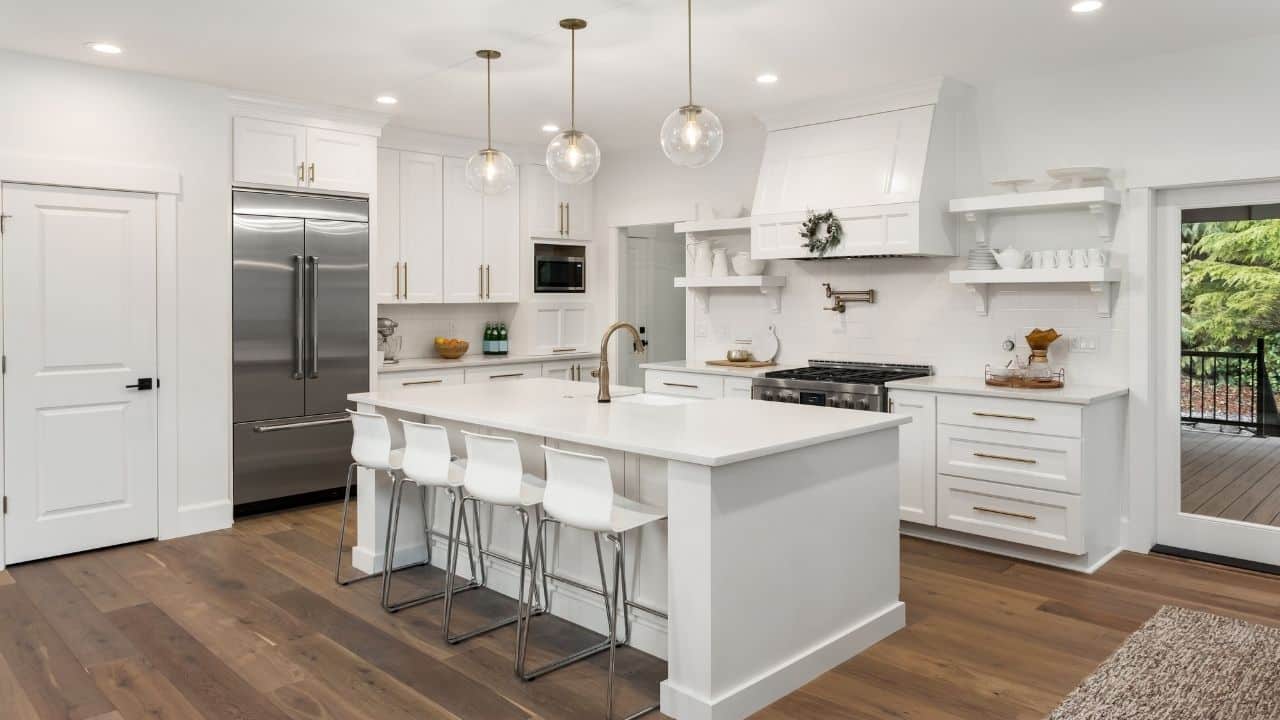 Kitchen islands are a crucial element when it comes to implementing kitchen remodel ideas. Kitchen islands are the perfect gathering spot, especially if there is ample seating.
It will surely keep your family engaged and connected, so it is crucial to make your island work according to your needs. Or you can look around and figure out exactly what your kitchen needs.
It can be additional storage space or a place to have breakfast or chill with your guests while cooking. Ensure you make your island complements your kitchen style. Besides, islands should maintain functionality and visual harmony with your entire kitchen remodel too.
While it is functional, it is going to be an essential part of the design too. You can accessorize it as well. Using a stool and pendant lamps is a must to define the area and add character to your kitchen.
Choose the Right Kitchen Countertops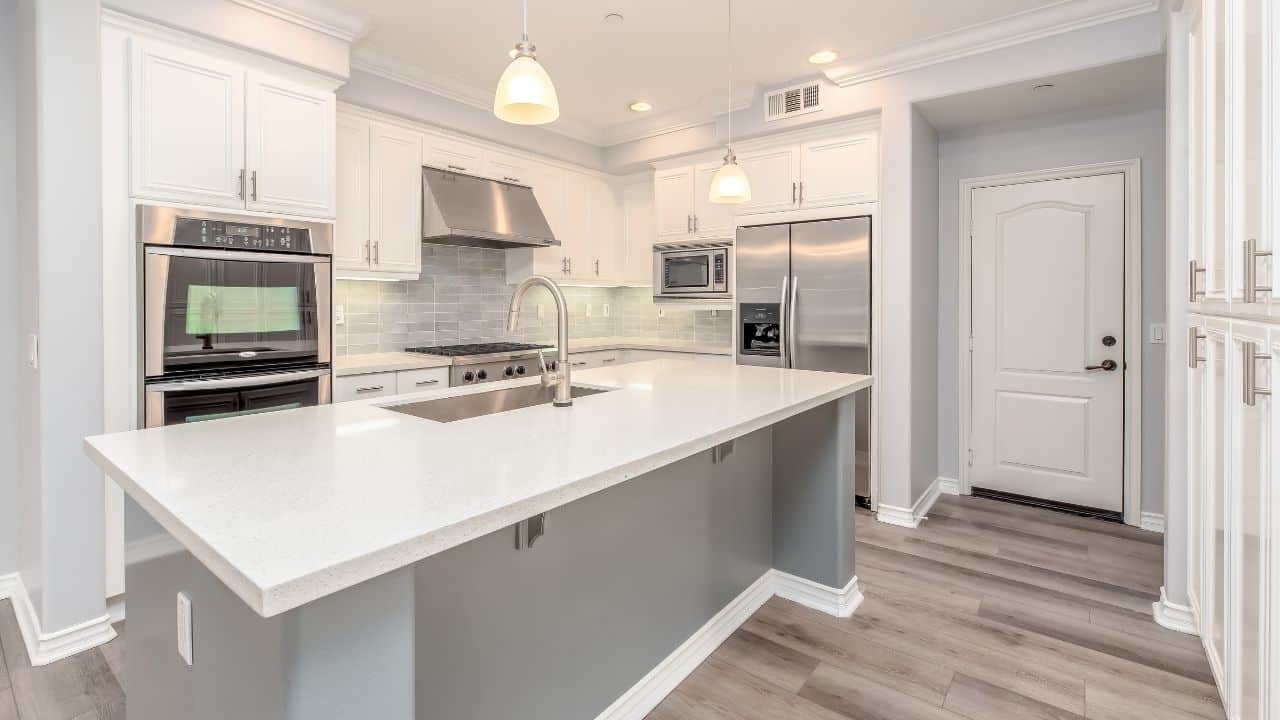 Quartz countertops are a big leader, along with other low-maintenance kitchen countertop materials. People still want beauty, but they also want low-maintenance. Quartz delivers on both accounts given its durability, anti-microbial features, and ability to replicate high-end stones such as marble.
Apart from bright kitchen backsplash ideas, more clients choose to extend their countertop material up to the walls. You can either select large slabs of quartz, granite, wood, or stainless steel. It is not surprising as it adds to a more streamlined trend.
Choose Bold Fixtures
The kitchen fixtures aren't just a functional element anymore. Now they are artistic and crucial pieces to define your kitchen remodel. Mixed metals and unique designs with a contemporary color palette can complement the space well and make for the perfect kitchen remodeling ideas.
If you have an all-white kitchen, try to incorporate matte black fixtures to make a high contrast and accentuate your elements. If you have wooden finishes with concrete tiles and matte black textures, you can add gold fixtures and hardware to make it pop.
The key here is to be creative, and don't forget to add a bold fixture to complete your kitchen remodel idea.
Incorporate Lightwood
Another kitchen remodeling idea is lightwood. You've seen this before; you've seen it on floors, but now it's taking over cabinetry and kitchens. It's also taking over furniture pieces.
You can reuse light oakwood, and it develops an artistic white patina over time. You can also opt for whitewash or natural tones.
This natural trend is very much in tune with popular kitchen remodeling ideas. White oaks will be in-line with the walls of your beautiful kitchen, whether it's window treatments, the backboard, or the backsplash.
Sometimes they're lightly stained to create what would be a two-tone white oak. Therefore, resulting in a beautiful, calming, and natural environment.
Focus on the Sinks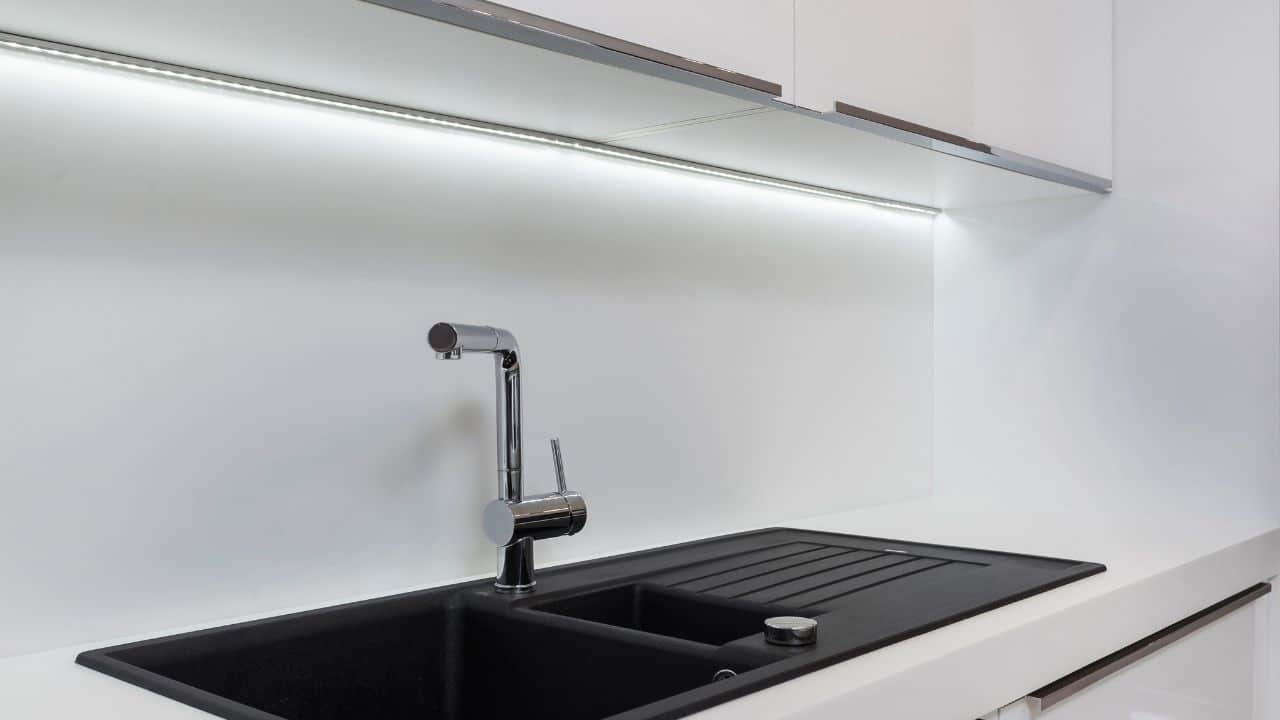 Moving on, stone sinks used to be a huge kitchen remodeling trend. While those are still popular, the trend this year is towards composite sinks. They are made from several highly durable materials such as quartz dust, acrylic, and resins. Composite sinks also provide a similar look to stone sinks but are easier to maintain. They are also natural non-porous, unlike stone sinks. You have to reseal stone sinks practically over time. Again, low-maintenance seems to be the theme among kitchen remodel ideas.
Experiment With Textures
When embarking on a kitchen remodel, consider the use of materials with textures in combination with smooth and polished finishes. You can apply textures to cabinets, doors, worktops, walls, and floorings.
The sensory experience, both visual and tactile, is enhanced in a kitchen by introducing textural finishes. Do not be afraid to mix and match textures.The combination of textures in the kitchen is bold and dramatic, for example, wooden floor tiles with a marble countertop; concrete, matte cabinets with wood and gold.
Include these in your kitchen and other materials with textures because they are tactile elements that will give any kitchen a bit of warmth and history.
Add Matte Finishes
Matte finishes are a popular choice for kitchen remodeling ideas. This sleek finish will stand-out in tiles, fixtures, accessories, countertops, or backsplash. The matte finish is smooth to the touch and creates a soft feel for a subtle and natural appearance.
Since high-gloss finishes are the quickest to show stains or scratches; thus, matte finishes became popular as it's unnecessary to clean their cabinet surfaces as often. For larger kitchens or open floor plans, matte finishes are ideal because they interact better with the decor elements and furniture.
In a kitchen, different areas should speak to one another to create a cohesive space. Also, matte finishes are perfect to create a natural or rustic look and are perfect for combining with wooden textures.
This combination is commonly seen in homes because it provides the warm sensation that any home needs. Matte finishes produce a stunning, sleek look that adds a level of sophistication, authenticity, and modernity to the space.
Focus on the Lighting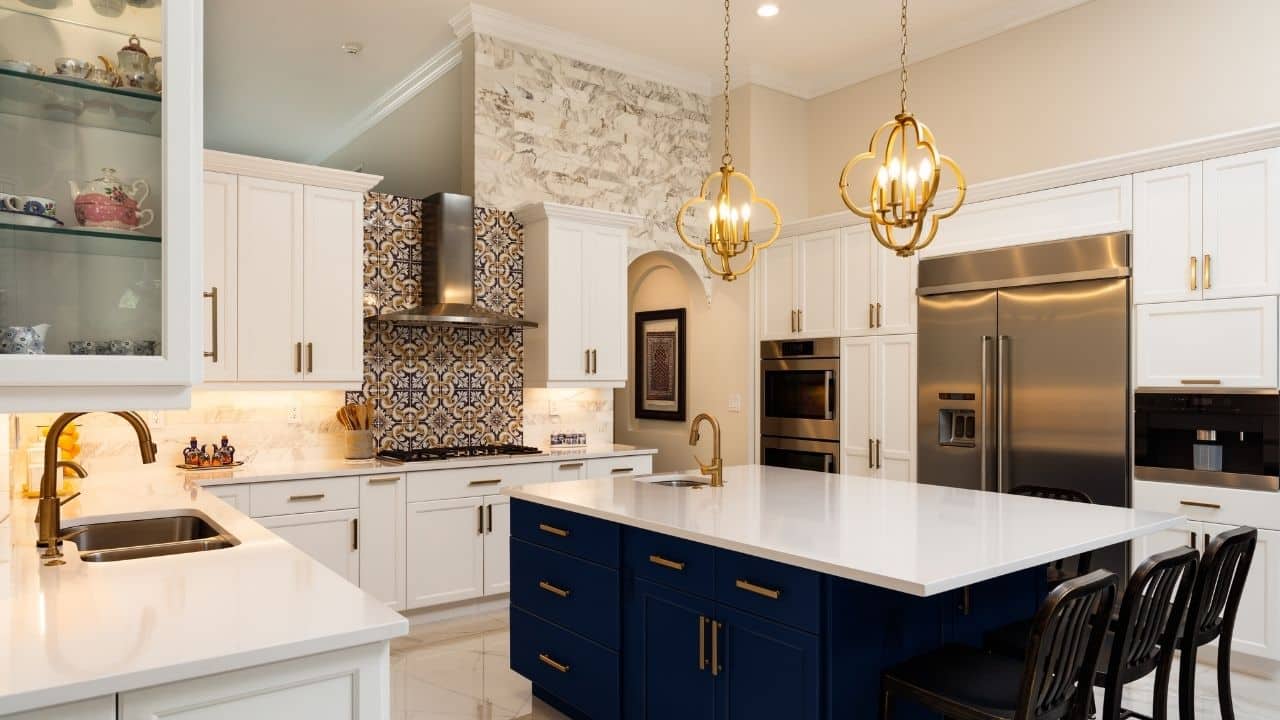 Choosing kitchen lighting is another great feature to enhance your kitchen remodel, especially with under-cabinet lighting. While most contractors do a good job of including sufficient ambient lighting in the kitchen, under-cabinet lighting is simply not a standard yet.
Under-cabinet lighting not only serves an important function as additional task lighting for your kitchen countertops. It also provides a beautiful ambiance to a kitchen. Due to its low-intensity light, under cabinet lighting is ideal to use throughout the day. The cost of benefit ratio for this upgrade is well worth it.
Apart from under-cabinet lighting, if you have an island or a breakfast nook, take this opportunity to select some statement lighting that will reinforce your kitchen style. Moreover, you can buy great-looking, effortless light fixtures for a few hundred dollars and save on kitchen remodel costs.
Thus, you don't have to break the bank to make a statement in this area. Ideal fixtures for your island are a pair of chandeliers or bold pendants. For a cozy nook, a chandelier or a large pendant light will work best.