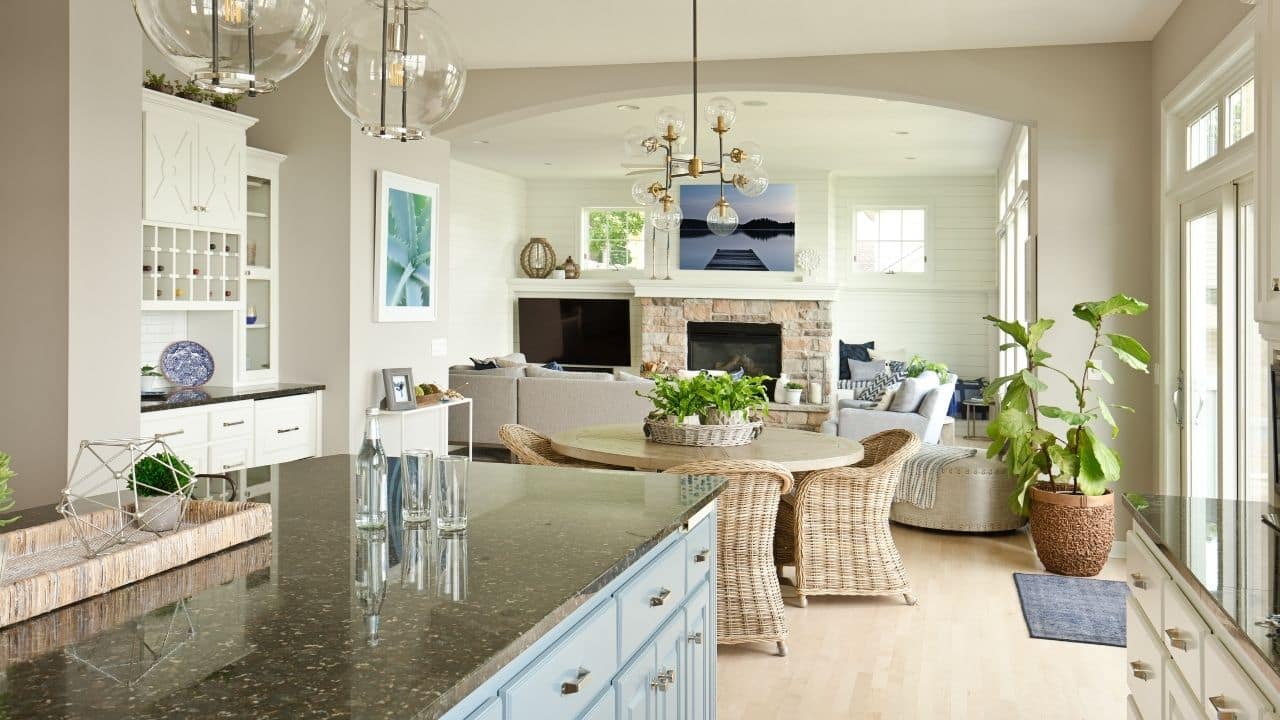 The popularity of open-concept kitchens will continue to influence kitchen renovations in 2021, with one in two projects resulting in spaces that are more open to nearby rooms, according to the latest study on market trends by Houzz.
A survey of over a thousand homeowners conducted last month showed that the most popular new kitchen built-ins are pantry cabinets and islands – they appeared in two of five renovated kitchens.
Kitchen styles and finishes have been shifting, but the transitional style that meshes modern and traditional elements has remained the most popular choice picked by 21 percent of survey participants.
At the same time, the farmhouse style has been making gains, with 14 percent of people deciding in its favor. Another 15 percent of respondents have chosen contemporary design with its sleek, minimalist layout.
Gray cabinets are gaining momentum, according to the study. However, engineered quartz has surpassed in popularity all natural stone materials, and paved the way to more white countertops.
When it comes to floors, more and more customers have been turning to engineered wood that has durable, high-performance qualities. It has become nearly twice as popular as natural hardwood.
At the same time, a greater number of people is looking to upgrade their faucets to high-tech ones that are water efficient, have no-fingerprint coating or boast touch-free activation. One in 10 upgraded kitchens now have black stainless steel appliances, the survey showed.
Planning their renovation projects, most homeowners – 66 percent – decide to stay in their homes, while only 8 percent choose to move out completely, and 26 – partially. According to the survey, those homeowners who staying put are less likely to experience extreme stress than those who leave.