Kitchen Cabinet Colors You Can Choose While Remodeling
Cabinets are the core of the kitchen, storing the equipment and food we need to nourish our souls. Cabinets are indeed the easiest way to change the style of your kitchen as they're so important to it (and also because they have the most aesthetic appeal). Staying on top of kitchen cabinet trends will give your kitchen a stunning makeover.
These are the kitchen cabinet colors to follow this year, from wood grains making a significant reappearance to the hottest color schemes to modern minimalist styling for your kitchen remodel.
Things to Consider Before Choosing Kitchen Cabinet Colors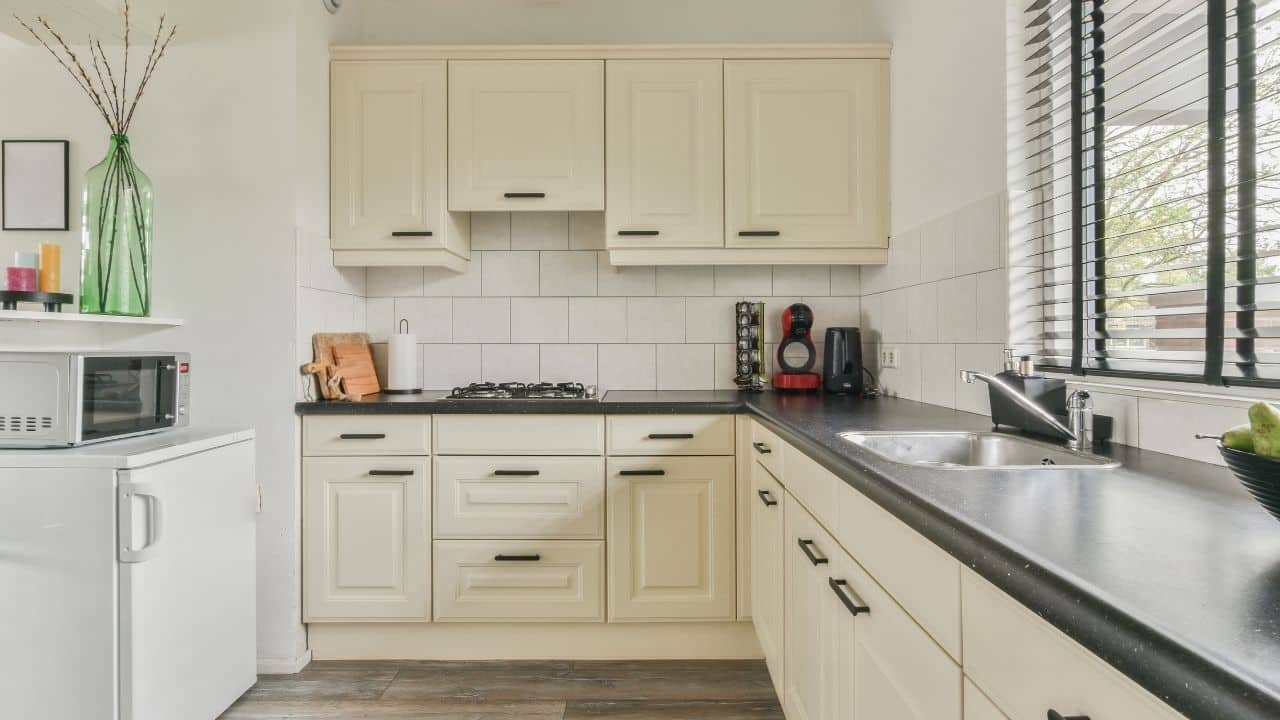 Cabinets are a centerpiece in the kitchen that takes up a lot of room and demand that you glance at them every day. If they're painted a color you dislike, you'll grow tired of it. Hence, it's important to pick the right color while choosing kitchen cabinets.
There are many colors that look good on kitchen cabinets, but choosing the ideal one can be difficult. Consider the other things and colors in the room before choosing an uncommon color. For instance, you can start by examining the walls, counters, backsplash, floor, and appliances in your kitchen. If the area already has a lot of color, white or neutral cabinets are the best choice for your kitchen remodel.
There are many various white tones to pick from, but they will all make your room feel bright and new. White cabinets can also help to brighten up a dimly lit space. For instance, light gray, dark gray, or greige are all suitable neutral hues for kitchen cabinets (a mix of gray and beige). These neutrals will assist to ground your room while also allowing you to use more vibrant colors in accessories and appliances.
If you like to experiment with color, your cabinets are the perfect place to start. Yellow is a popular kitchen cabinet color; use a soft, buttery yellow or a pastel tint that looks like lemonade. Another trendy kitchen color for walls and cabinets is turquoise. It looks wonderful with white and stainless steel accessories and gives off an airy, ethereal vibe. Greens like mint or bluish greens can also look great on kitchen cabinets.
Kitchen Cabinet Colors You Can Choose
Go For Gray
The trend of neutrals is definitely taking over kitchen remodels and gray appears to be here to stay. Gray has replaced white as the new neutral in kitchen design. This multipurpose neutral give cabinets a classy look and is ideal as a kitchen wall and flooring color as well.
Go Dark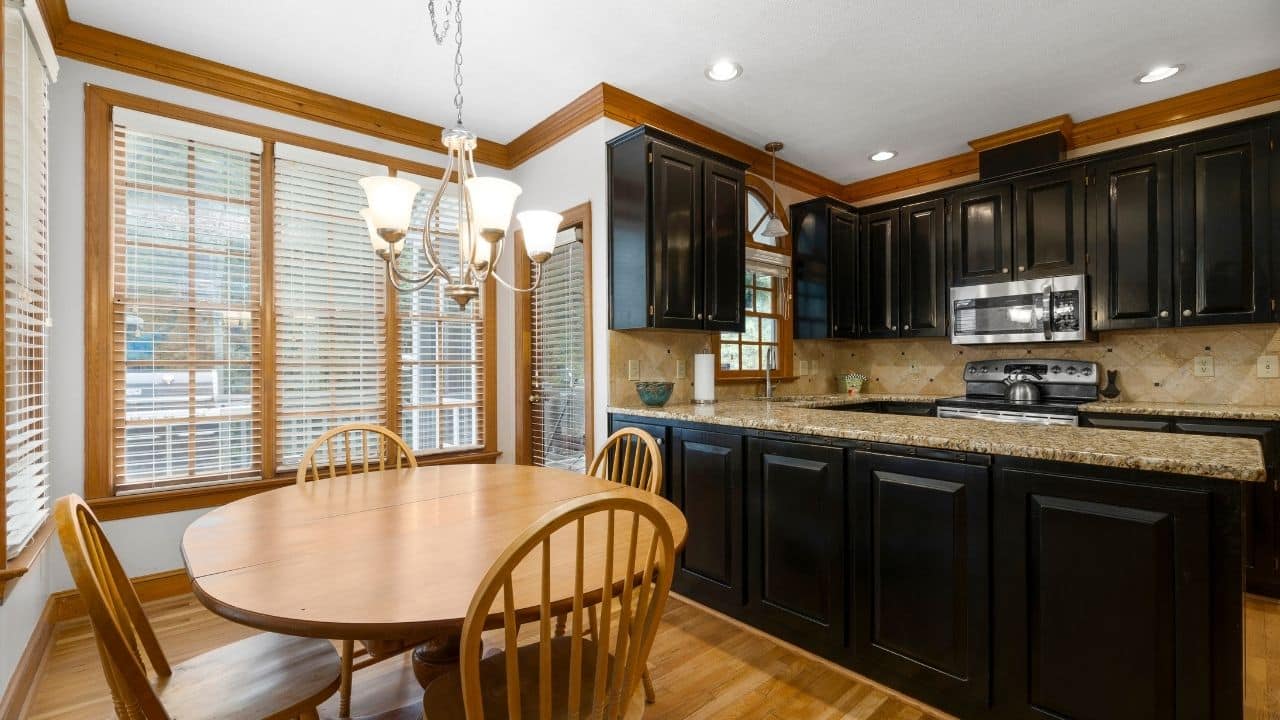 Rich, dark, and even black kitchen cabinet paint colors continue to have a significant impact. While all-black kitchens are still fashionable, mixing black cabinets with other colors and contrast counters is another way to go (stylishly) dark in your kitchen.
Darker colors like emerald green, cranberry red, and navy blue make a powerful stance on kitchen cabinets. However, they typically work best in larger spaces because they dim tiny spaces. If you're going to utilize them in a small kitchen, white walls and lighter accents will help to balance them out during the kitchen remodel.
Jewel Tones For The Win
In your kitchen, rich, vivid color makes a dramatic statement, and trending jewel-tone cabinets bring style to breakfast, lunch, and dinner. If dark and rich colors aren't your style, pastel and milder tones can also be used to color kitchen cabinets.
Walnut Wonders
Walnut is yet another wood that's showing up in more contemporary kitchen cabinet styles. It's warm, rich, and pairs well with clean, white kitchen visual appeal.
Double Trouble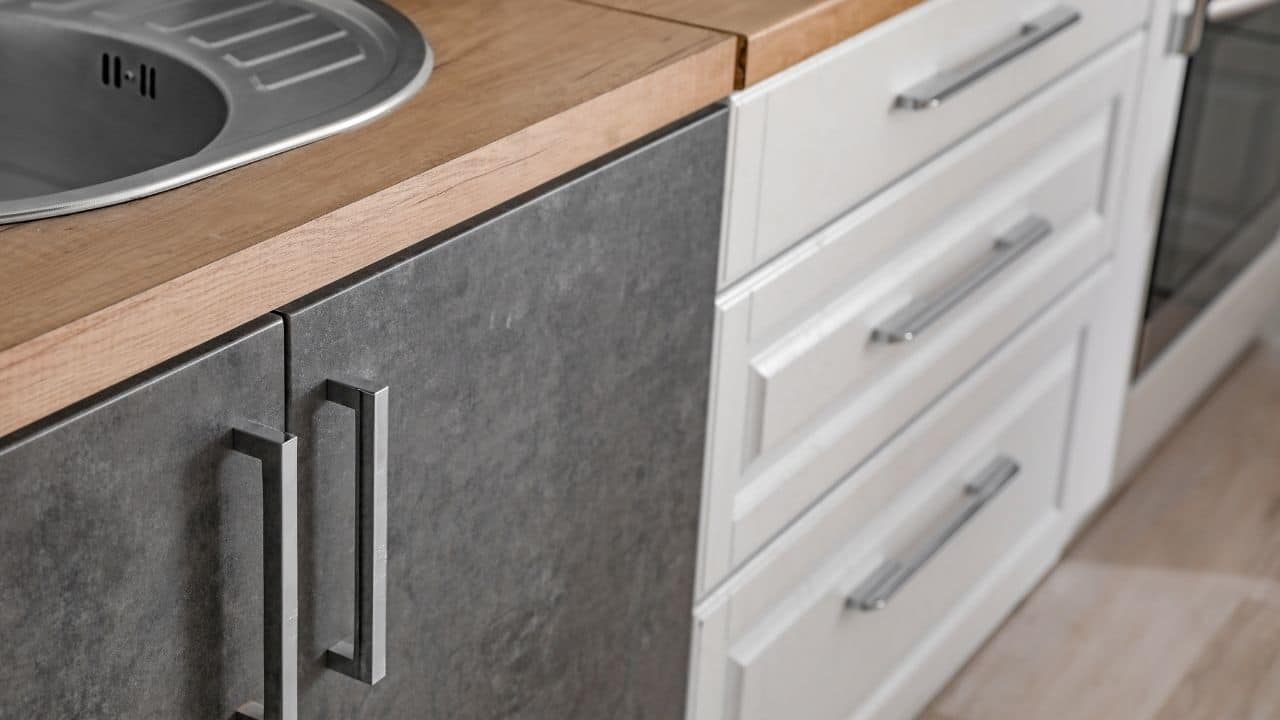 When it comes to kitchens, two-tone cabinets continue to be popular. You can use vibrant colors or a blend of neutrals creating a cool contrast.
In terms of kitchen cabinet colors, the sky is truly the limit. Create two-toned cabinets if you're drawn to neutrals and more vivid tones. To help balance the space, place the bright hue on top and the darker color on the base. Use white or gray cabinets on top and yellow, blue, green, or red cabinets on the bottom to create this look.
Other Factors to Consider
While you might get the right color down for your kitchen cabinets, there are other factors that you should consider as well. For instance, do your cabinets complement the island? Or do they have the right finish? Here are some factors that you should consider while choosing kitchen cabinet colors.
Use The Island
Kitchen islands not only provide additional workspace and seating, but they can also open up new possibilities for cabinets and additional storage in the kitchen.
Soft Wooden Tones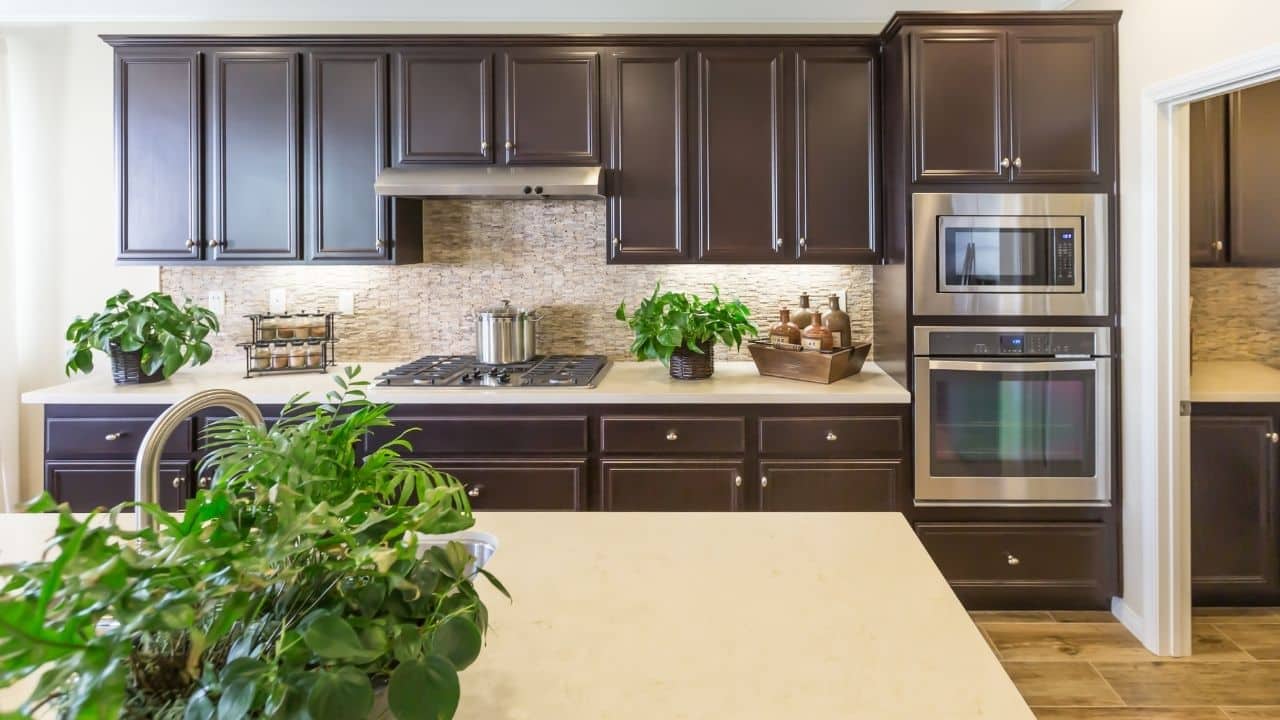 Wood cabinets are traditional, and they contrast beautifully with contemporary appliances. However, not all varieties of wood have the same appearance. Warmer, softer-toned woods like ash and oak are being featured in an increasing number of kitchen cabinets this year.
Put It All Out There
Your daily products are no longer hidden: showcase pantries with open-front shelves make them part of the beauty of your kitchen cabinets. It's worth noting that this is a trend that most resonates with the super-organized among us.
Add a Glass Finish
Prepare to Marie Kondo your kitchen, because you won't be able to hide a cluttered snack cabinet behind glass cabinets. Glass panels come in a variety of finishes, from frosted to crystal clear, and provide a touch of transparency to contemporary kitchen designs.
Matte It Up
It's important to choose the right finish for your kitchen cabinets. Shiny and glossy cabinets are among the top outdated kitchen trends. Unlike previous years' high-shine designs, matte is in-in. For instance, you can choose big matte cabinet panels or softer matte-black hardware.
Exquisite In Marble
Marble, which is both luxurious and modern, is among the top kitchen remodeling trends this year. If you are opting for a marble look in your kitchen design, your cabinets need to be neutral. To do this, you can opt for ivory or beige kitchen cabinet colors.
Open Up
Although top cupboards provide more storage, they might reduce the feeling of openness in the kitchen. Typically, the option is to go with no upper cabinets or a blend of upper cabinets and modest shelving.
Style Secret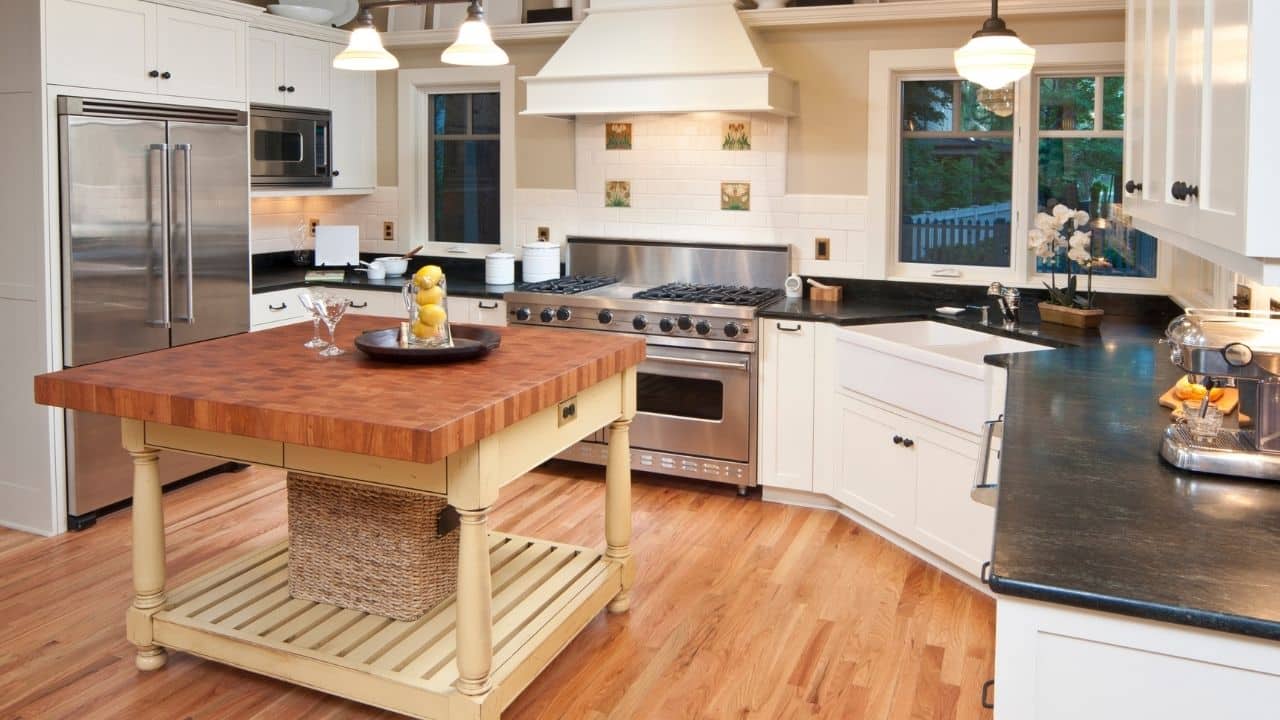 Adding hidden range hoods to the design of a kitchen is becoming increasingly popular as a method to improve the clean, modern appearance of the kitchen cabients.