Remodeling a kitchen is a significant commitment and a serious investment. You might have hundreds of ideas, but there is a lot to consider in any home improvement project, especially when it comes to a small kitchen. From appliances to the backsplash to the floor, the small kitchen remodel costs tend to add up quite quickly.
The national average puts the cost to be around $25000 to remodel a small kitchen. But this price doesn't reflect the whole picture. There is a full range of price points and depending upon the scale of remodeling, it can be anywhere between $15,000 to $40,000. If we go by that estimate, homeowners, on average, will be spending around $250 per square foot.
How to Budget For a Small Kitchen Remodel?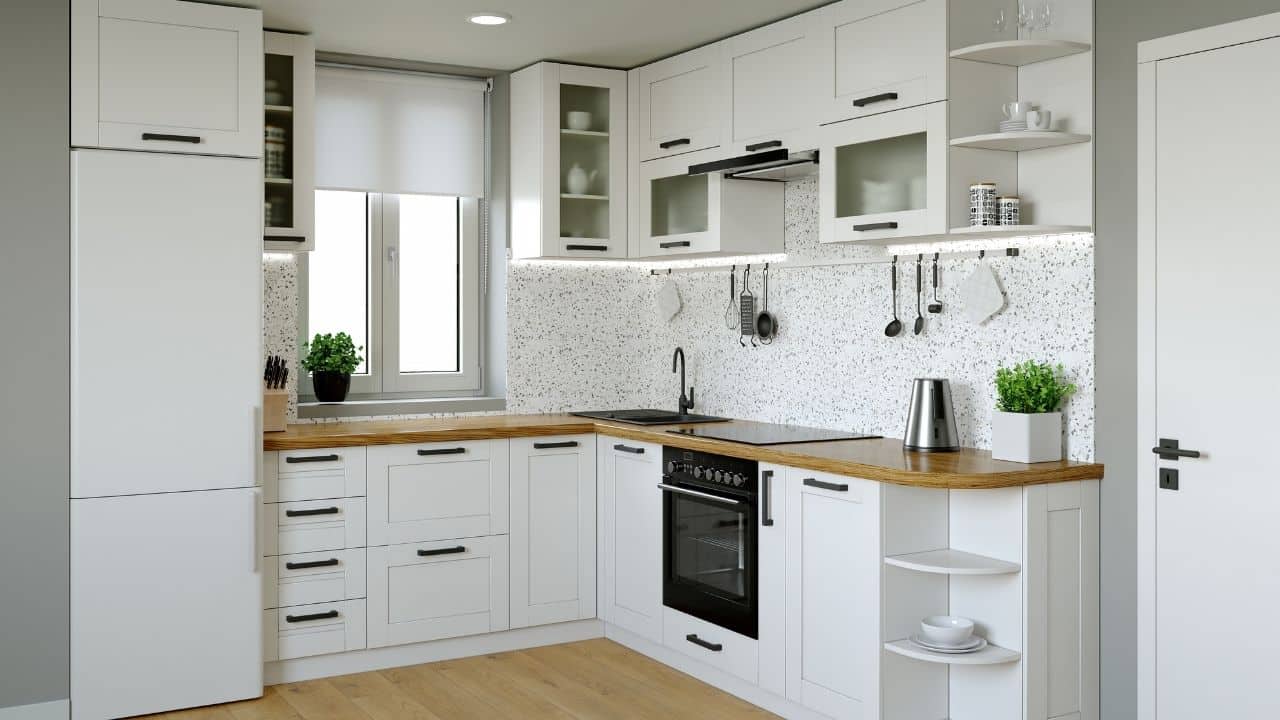 It's imperative to have a clear picture of the budget for remodeling your kitchen. Having a clear idea of the budget will help you plan the scale of the remodeling project.
The budget will also decide how much liberty you will have while spending, what type of material and accessories will go into your kitchen, and where to cut the small kitchen remodel costs.
For a small kitchen with an area of less than 70 square feet, a budget of $20,000 to $40,000 is a good starting point. Once you have a general estimate of your budget, you can then break it down according to the various elements of the kitchen you are thinking of giving a new and fresh look.
You should keep about 45% of the budget for cabinets and appliances. Similarly, the estimate for countertops and backsplash will be about 15%.
Plumbing, lighting, and flooring will take away 25% of the funds, and the installation and other miscellaneous charges will need around 15% of the total budget. Of course, these numbers are just an estimate. You can make adjustments according to your needs and preferences.
Kitchen Hardware and Furniture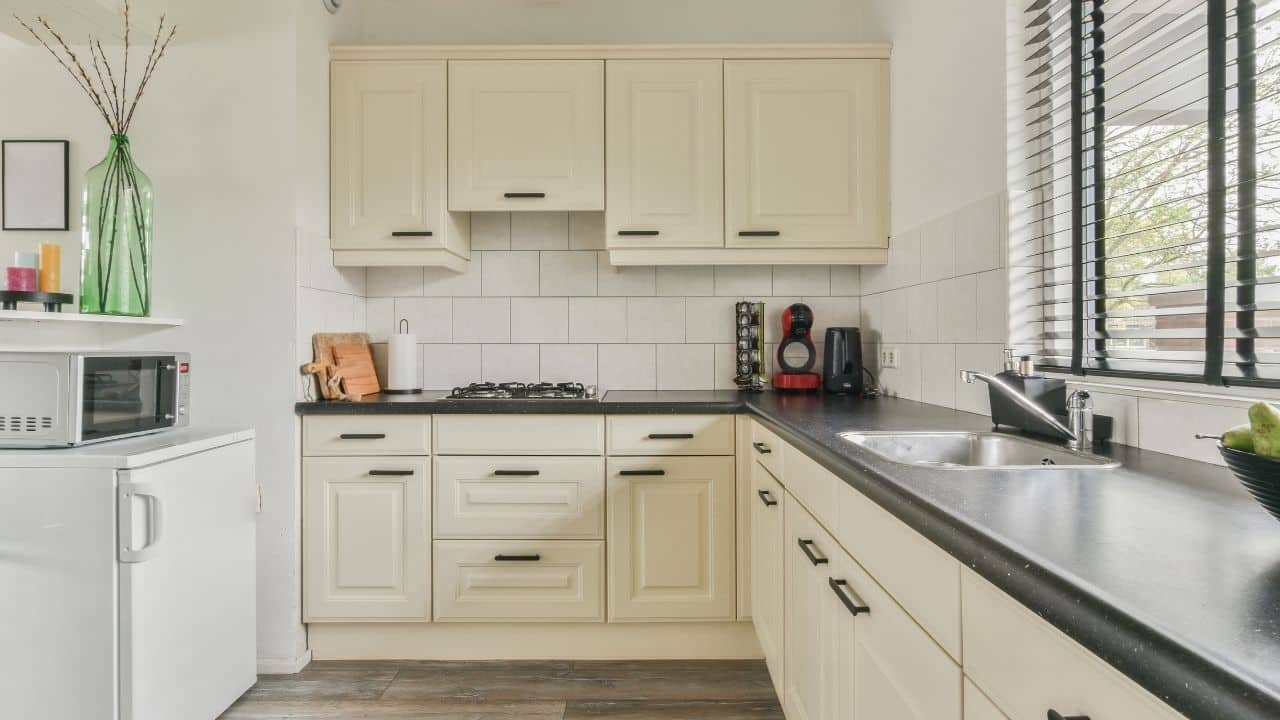 At the entry level, you will find stock furniture that you can assemble yourself. If you go by this choice, you can expect to pay between $1500 and $2500 for a complete kitchen remodel.
Further, if you are gearing up for a mid-scale kitchen with more choice in terms of materials and finishes, you should budget between $4,000 and $8,500, depending on the number of items you need.
Nevertheless, if you want something personalized or if you're going to optimize a kitchen with unusual dimensions, then custom-made furniture will be the best option. In this case, plan for a minimum of $9,000 for a complete small kitchen remodel.
The Kitchen Floor and Walls
To repaint your kitchen walls with standard paint takes between $30 and $60 per square foot. Similarly, if you want to freshen up your furniture but your budget is too limited, you can reface or refinish your kitchen. If you choose this option, then you can add $30 per square foot to your small kitchen remodel costs.
Besides giving a retouch to your already installed hardware, it will also save you around $1000 in total kitchen remodel costs. The floor of your kitchen takes between $20 and $60 per square foot for tiling, depending on the kitchen flooring option you choose. If you go for high-end ceramic or granite tiles, the price is between $50 and $80 per square foot.
Cost of Kitchen Appliances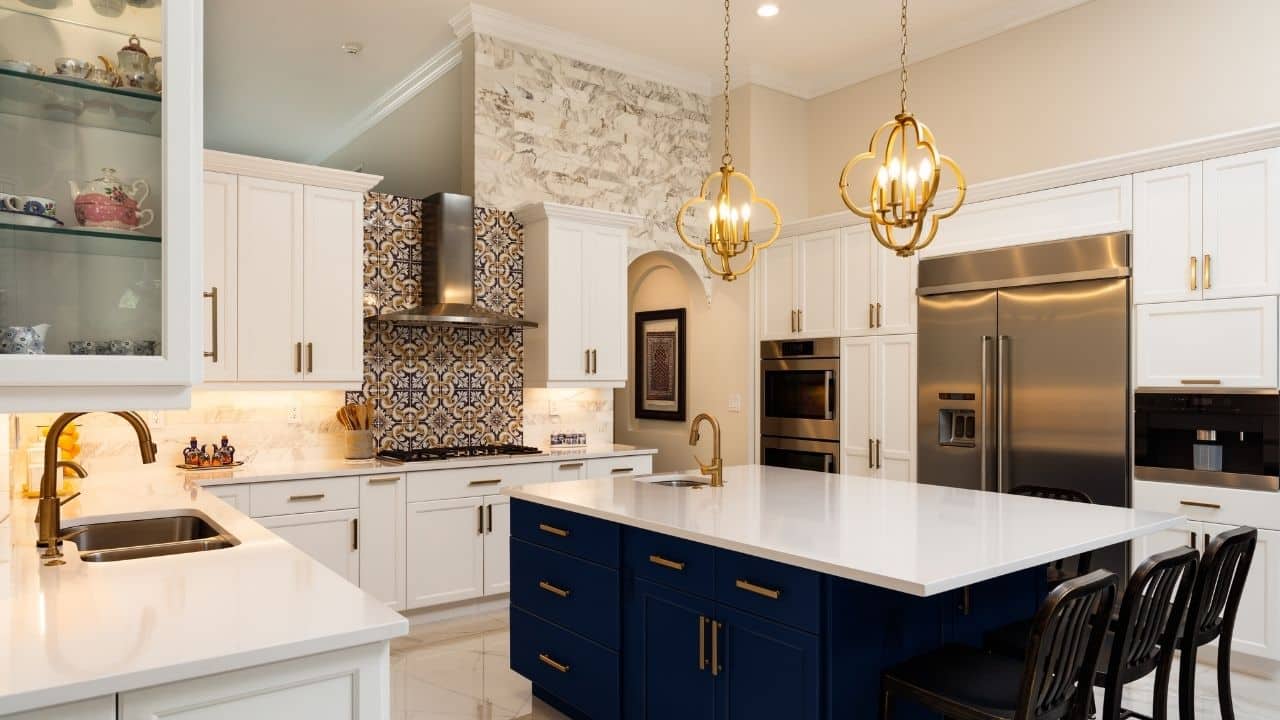 Appliances are central to the kitchen as they keep the kitchen functional. Oven, dishwater, refrigerator, cooktops, and ventilation system are all necessary elements of any modern kitchen.
Depending upon the design, features, and most importantly, your budget, you could choose from economy to mid-range to more high-end kitchen appliances.
Personal preferences and your total budget will decide how you will select the right kitchen appliances. For instance, you can expect to pay a minimum of $3000 to get yourself reasonably priced and optimally functional appliances.
Electricity and Plumbing
If you are on a tighter budget, you should settle with the existing plumbing and electrical layout. It will save you a significant portion of your total small kitchen remodel costs.
However, if your electrical installation is dilapidated, it is imperative to update it for safety reasons. However, you should also plan a pole of expenditure for electricity if you want to change the layout of the outlets, add or change the type of kitchen lighting.
At 5% of the planned budget, you will be looking at the spending of around $1500 to $3000 for electrical and kitchen lighting upgrades. Likewise, it may be necessary to change plumbing that is dated to avoid any risk of leakage or water damage.
As stated above, you must dedicate around 8% of the total budget to plumbing, which will be about $2400 to $3500. If you want to change the sink or create a water inlet to install a dishwasher, for example, the price will rise significantly, and you must plan to increase your budget accordingly.
Installation and Labor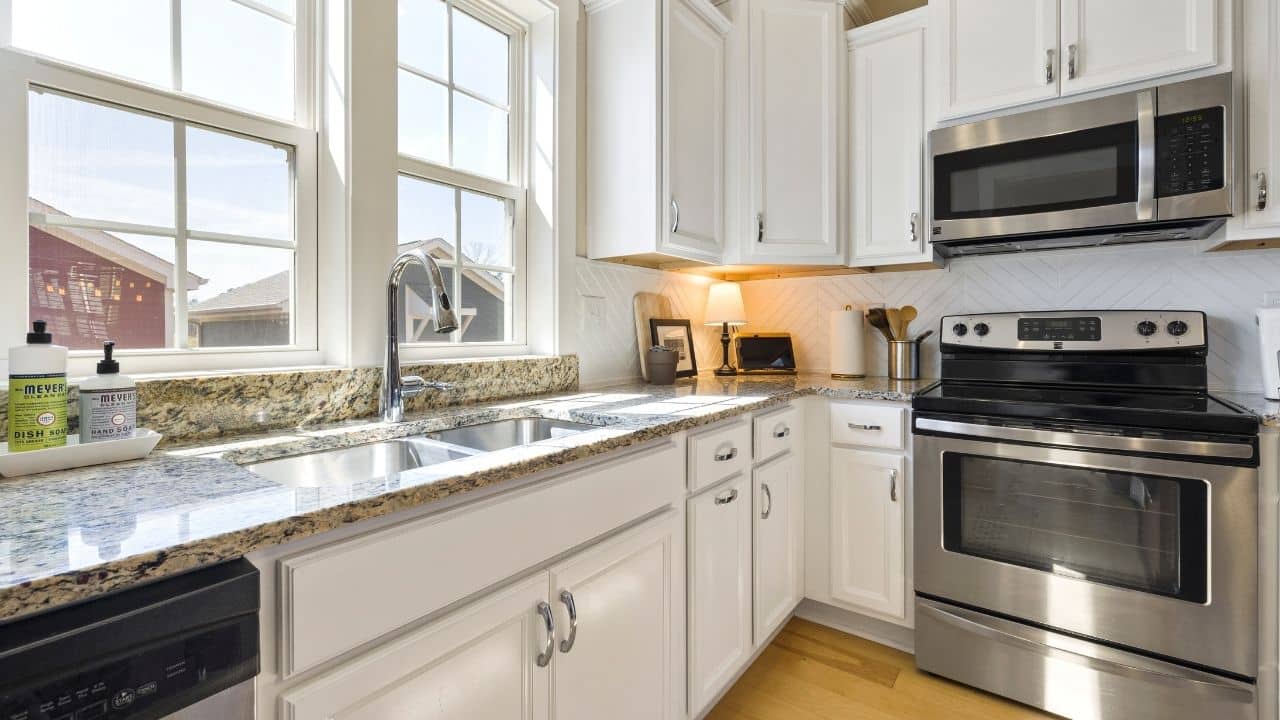 You can do not everything with a DIY approach. This is particularly true if you plan a major overhaul of your small kitchen. You have to look for a kitchen remodeling contractor near you to help you with your small kitchen remodel.
The labor and installation cost will average around $4000 to $6000. However, the price is a rough estimate. There is always a possibility of negotiations depending upon the extent of additional labor you require and the amount of assistance you can provide for the remodel project.
Resale Value of A Kitchen Remodel
If you plan to sell your property soon, the return you expect depends on the level and extent of your remodeling project. That being said, you can expect a return of 75% of the total amount that you invested into your kitchen remodel project. The return also depends on whether or not you choose high ROI kitchen remodel ideas or not.
As the state of your kitchen can be a deciding factor for the overall selling price of your property, most experts recommend that you commit no less than 15% of your home's value for the kitchen remodel.