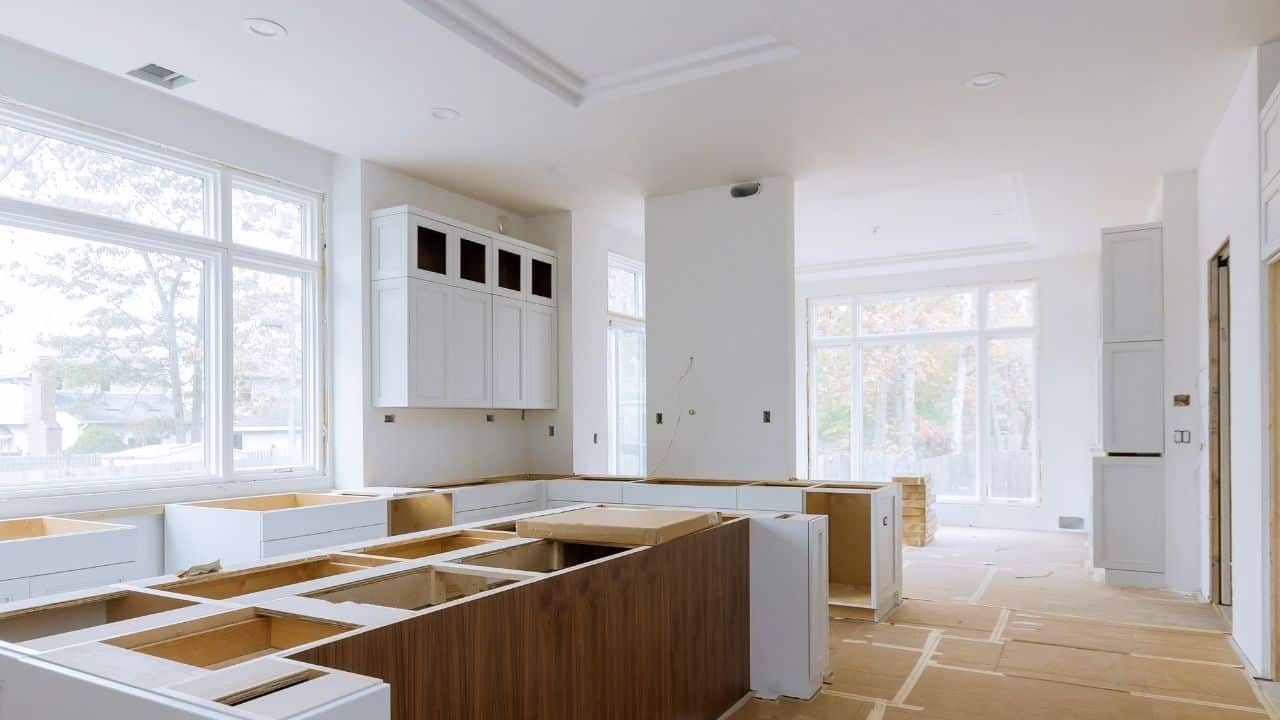 Kitchen remodeling is a critical process that requires medium skill level. Mainly, it involves appliances replacement and cabinet removal. Renovating your kitchen by your own saves you money. On the other hand, things can go wrong and cost you expensive mistakes that will ruin your kitchen renovation. Our company, Dulles kitchen and bath, offers a great deal of advice for you on which option is best to take. Therefore, we will take you through the benefits and drawbacks of handling the kitchen remodeling by yourself and help you determine if this option is right for you. Check them out.
Pros to doing kitchen renovation yourself
Some people may choose to remodel their kitchen themselves due to various reasons. They include
You could save some money. You handle the work yourself. Do you know that labor cost is usually a double price of the material cost? Yes, it is. You do not incur labor cost, therefore, saving much money on your kitchen renovation.
Easier to salvage. When remodeling your kitchen yourself, it is easier to choose and set aside anything you want to recycle, reuse, sell or donate. You have all the freedom to do what you want with your current fixtures and furniture. This is another way that you saves your money. Also, you stand a chance to sell your usable materials to the local garage store rather than letting them being disposed to landfill.
It is fun. Remodeling is an enjoyable process to undertake. You get the opportunity just to wreck stuff. You rip up floors, resurface your kitchen cabinets, and hammer through your kitchen wall. Sounds fun, right?
Cons to doing kitchen renovation yourself
Remodeling your kitchen on your own is a headache. That is why most people prefer to hire a professional designer to have the work done. Our advice too. Professional work is impressive because of his expertise and skills in this particular field. Check out the following disadvantages of doing the remodeling process by yourself.
It is not safe. It is obvious that you don't have the best equipment to handle the task as the professional does. If you do any mistake, you may end up getting a serious injury. Designers have the experience. They understand the rules of precautions and safety. Therefore, they handle the work properly with limited or no damage.
It is a tiresome process. Regardless of how strong you are, remodeling your kitchen, especially when demolition is involved, is a draining work. There is tearing, pulling, ripping, lifting and other difficult Therefore, you will have an excessive tedious day which may have a negative impact on your body.
Forget your free time. Remodeling your kitchen demands commitment of your time. If you are not planning to undertake a major remodel, you will do it on the weekends or during your free time. Additionally, the renovation will take a lot of time to be completed. On the other hand, designers are effective and experienced. They handle the work much easier and complete the project in a timely and efficient manner.
You are left with trash disposal. Kitchen remodeling is a mess. Debris, dust, nails and grime are left behind and you will have to dispose of them properly. You find yourself renting a dumpster, just to fill it up with demolition trash. Hiring it is expensive at times. Therefore, you will incur a lot cost in the dumpster, just to dispose of the waste materials.
It is clear that renovating your kitchen by yourself is a stressful process. The probability of not achieving your desired result is high. Therefore, whether you want to design your small bathroom or kitchen, consider hiring a professional to do the work for you. We deliver quality work, within a reasonable time and will not inconvenience your daily routines.