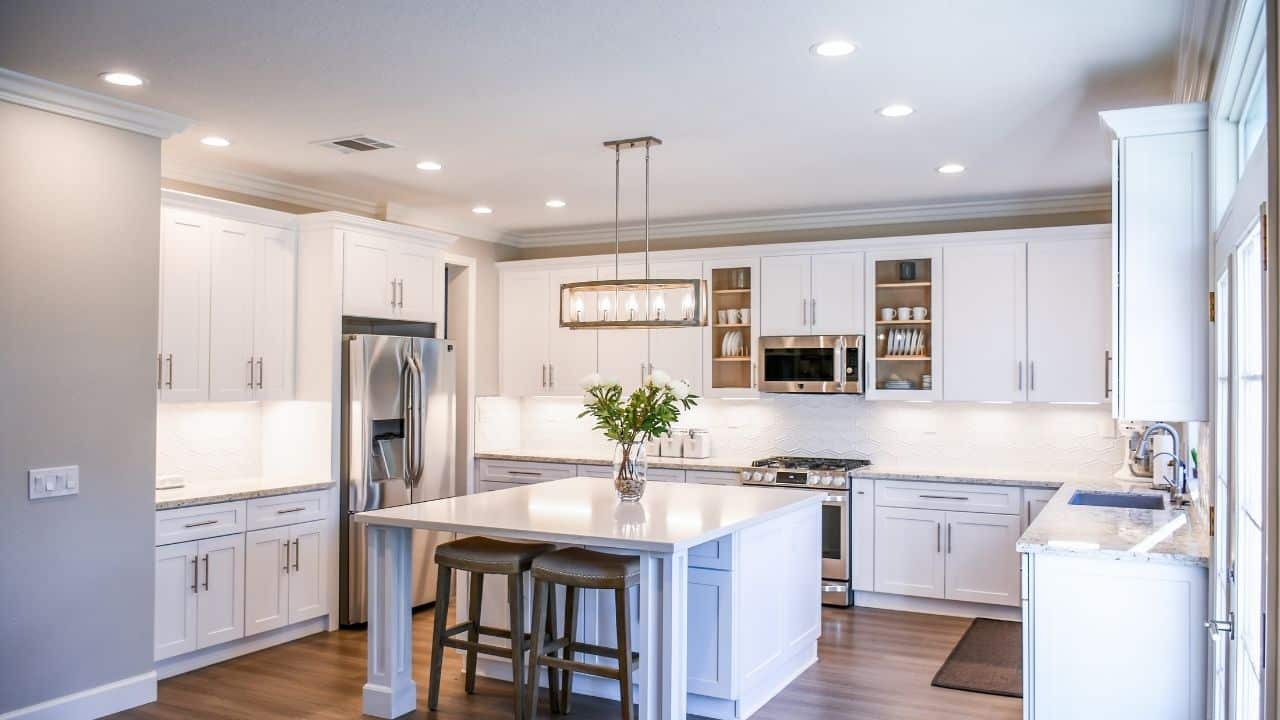 Home remodeling projects are quite fun to watch on television. However, looking at those clips, we usually think everything happens instantly. However, things aren't the same in real life. While planning a kitchen remodel, it is quite natural for you to wonder about the kitchen remodeling length.
Whether you are only eager for your home to get back to normal or have an important event coming up, it is helpful to know your kitchen remodeling project's time. Considering the amount of time we usually spend in our kitchen, a collection of new appliances and brand new finishes can breathe new life into this place.
Either way, you will have a great time planning your kitchen remodel and deciding how you want it to look. In this article, we have presented a practical schedule to help you estimate your kitchen remodeling length.
Planning and Finding a Contractor
Considering how large in scale kitchen remodeling projects are, a DIY kitchen remodel can be tough to follow. Thus, you will have to spend some time choosing a remodeling contractor. This step can take days, or months depending on your kitchen remodel's scope.
You will have to consider meetings, referrals, cost determination, and schedule flexibility regarding the contractor. Since you can proceed with this step at your own pace, it can decide the role in the kitchen remodeling length.
By proceeding faster, you can get things done more quickly. However, make sure not to make hasty decisions. Finding and hiring the right contractor is of prime importance for you.
Starting the Design Process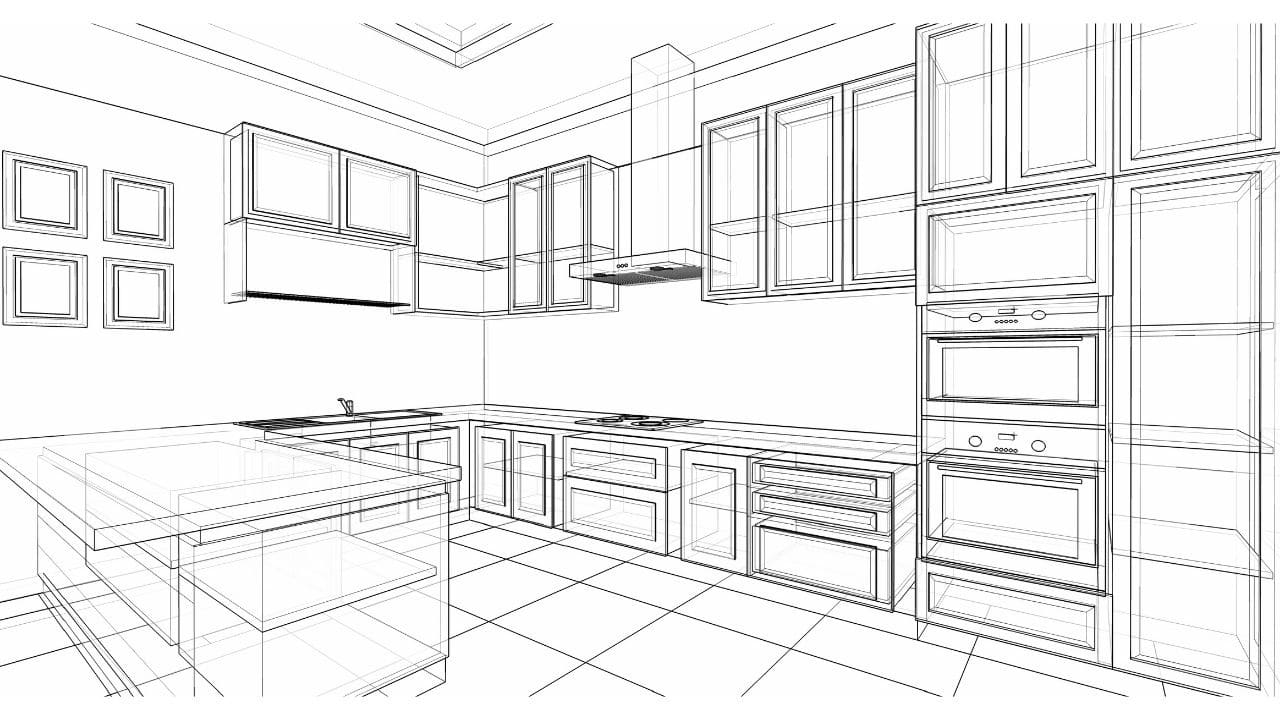 This is another step that largely depends on you and the scope of your kitchen remodeling process. You must work together with your contractor and plan everything out. Choosing from different kitchen remodeling design ideas will take a considerable amount of time as well.
However, you must make sure you know well about your requirements and objectives. It can take anything from a few days to a month, depending on your pace. Thus, it can significantly influence the kitchen remodeling length as well.
Ordering Products
After you are done with the above steps, you can proceed to order the items you need for the kitchen remodeling process. It is better to order them as early as possible because they take time to be chosen, co-ordinated, and arrive after being ordered.
Have some time set apart for potential returns, damages, and simply changing your mind. This step can take up one or two months of your kitchen remodeling length.
Taking Down Your Present Kitchen
When you start to remodel your kitchen, the first step you need to take is to get your existing kitchen removed. That includes taking out all your appliances, cabinets, countertops, and even flooring. You will also have to get specific structures demolished if required, such as changing window placement or moving a wall.
Generally, the duration of this process can range from a few days to a couple of months. It prepares your kitchen for its all-new look. Thus, it has a significant impact on your kitchen remodeling length. While designing your space, keep in mind that making changes within your existing exterior walls will take more time.
Rough-In Utilities
This step includes plumbing, gas, and electrical alterations for your new kitchen layout. Here, you have a chance to move your stove, refrigerator, or dishwasher to a more convenient location.
The plumbing can take a day or two, while the electrical and HVAC parts can take up a few days at most. Depending on your contractor's schedule, the entire step can take anywhere from a few days to a couple of weeks.
Painting Your Kitchen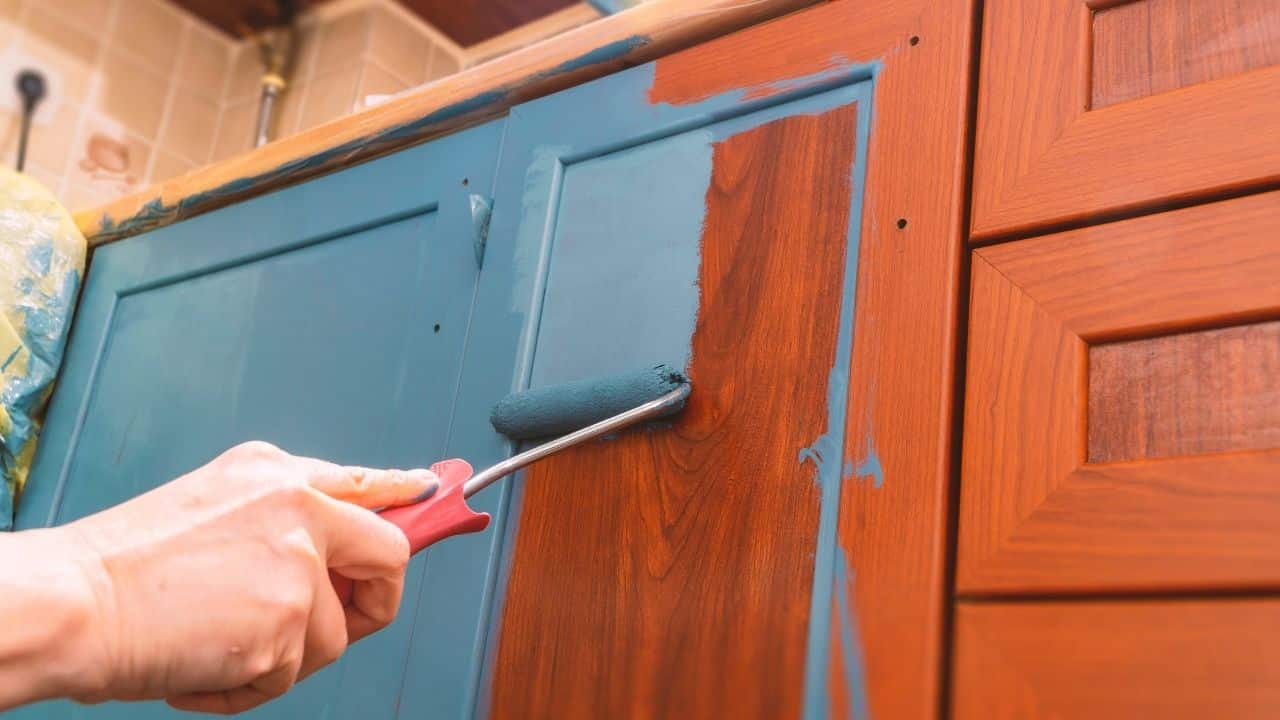 Paint your new kitchen's walls, trim, and ceilings is much more convenient when you do not have to keep cutting around cabinets. Thus, you should paint the walls before you install your cabinetry. Also, you must give the paint sufficient time to get dried up. This step usually takes around two to three days.
Installing Flooring and Cabinets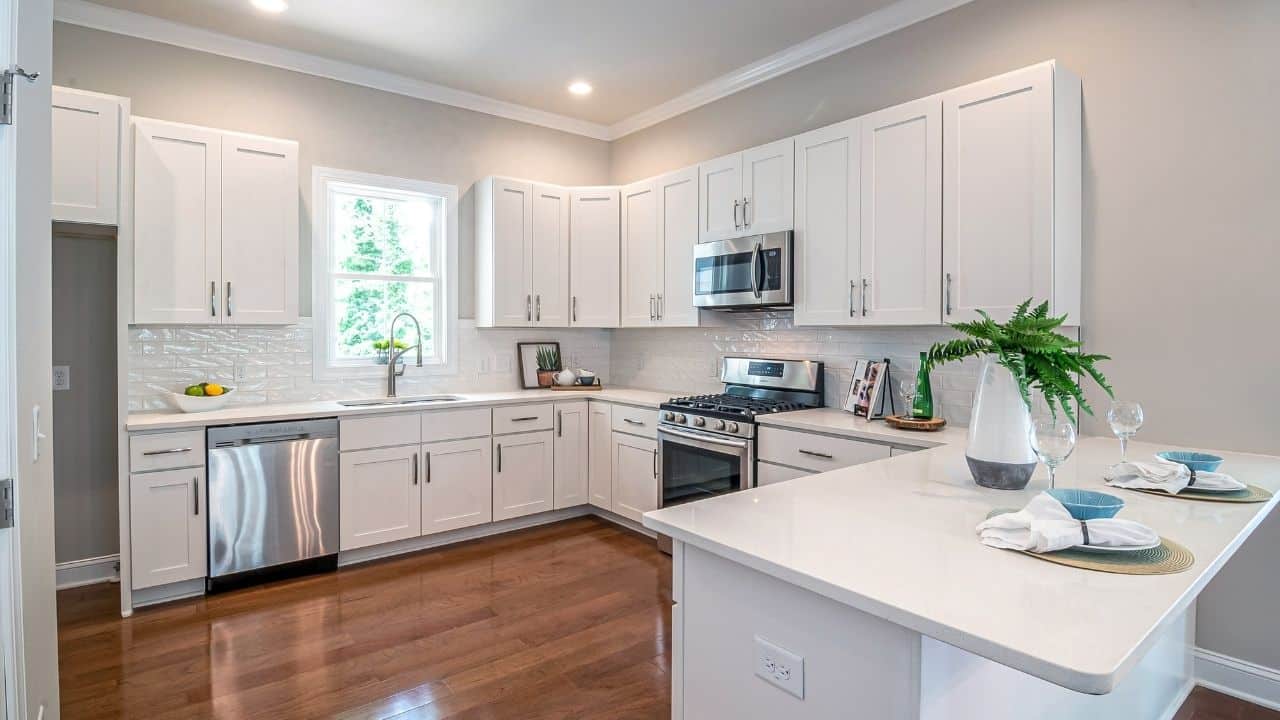 Installing your kitchen's flooring and cabinets depend on whether you are going for a DIY approach or have hired a professional's services for the same.
In the case of flooring, it also depends upon the kind of flooring you have chosen. The more cabinets you have, the longer the installation will take. The entire process of choosing the right kitchen cabinets can take up to four days to complete.
Installing Countertops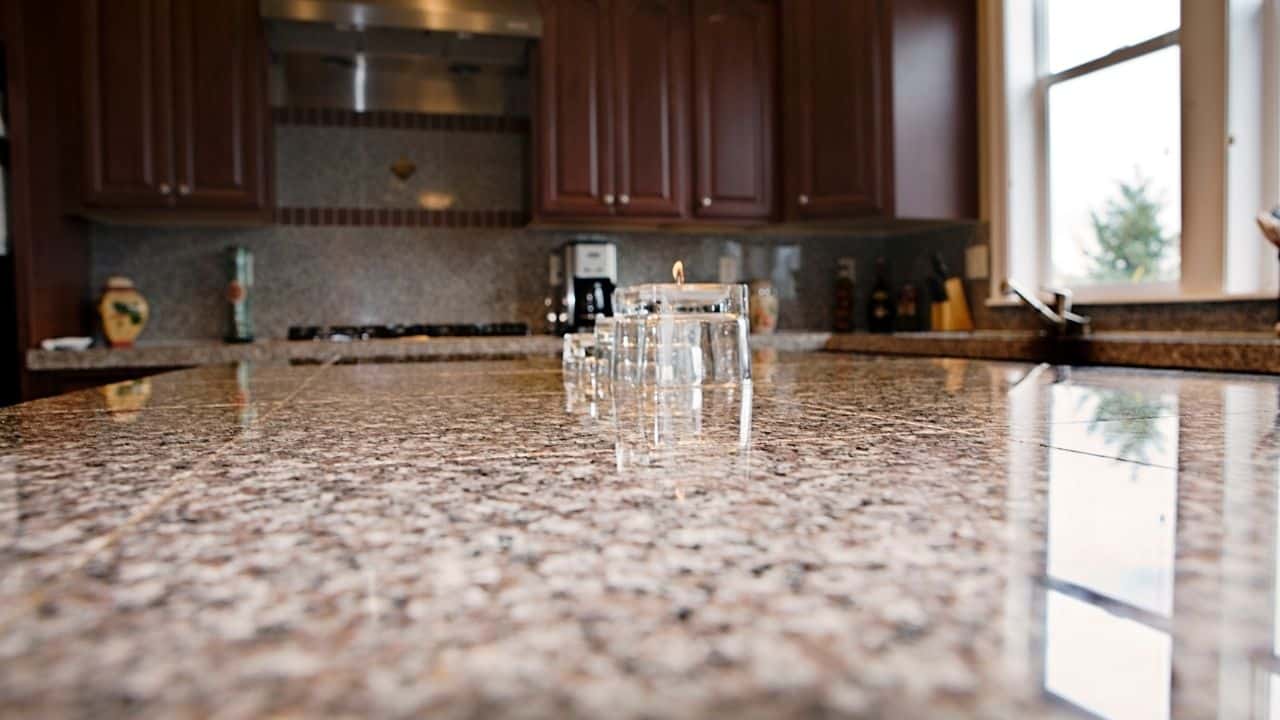 Apart from the actual process itself, a significant amount of time is taken up by countertop fabrication – waiting for the counters to be made and delivered to you. You'll begin this process by choosing the right kitchen countertop material. Depending on the material you have chosen, the delivery time can vary from as little as five days to around four weeks.
Therefore, make sure you pre-schedule with your kitchen countertop vendor before visiting your home and measuring your cabinetry. That will ensure that you get the ball rolling and save time.
After this, the actual installation process only takes a day or two. You will fit the cabinets to ensure that they are perfect and sans any unevenness or gaps in between.
Installing Backsplash and Appliances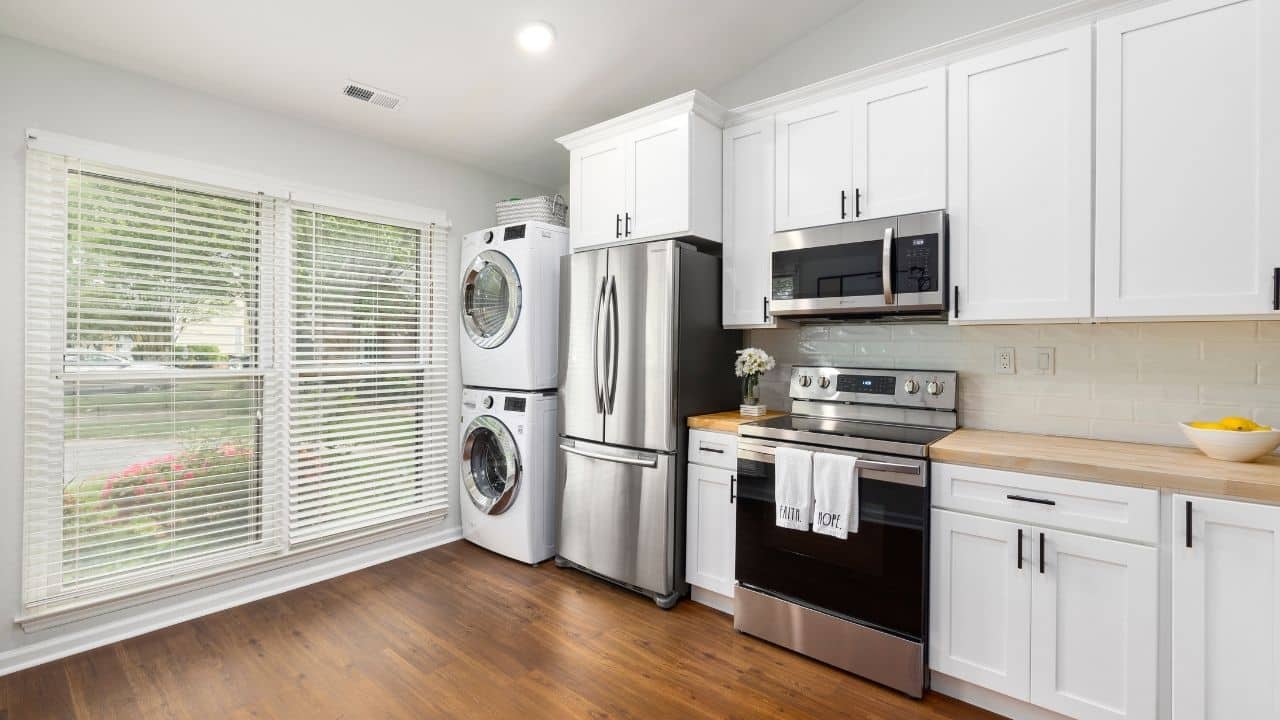 This step of the remodeling timeline includes the sink and all significant appliances not affected by the countertop installation. The process can take a couple of days, depending on your utility type (gas or electric) and final adjustments. Ensure that your utility connections are set to install your built-in appliances. While you're doing this, make sure that ventilation is ready for use.
Adding Finishing Touches
The final step of your kitchen remodeling process includes cabinet adjustments, floor trim, floor kick area, molding details, and the last clean-up. The process usually takes up to four days to complete. Once they are all finished and accounted for, your new kitchen is all set and ready for use.
Although the total time for a kitchen remodeling project differs for every home, you should plan for a total of six to eight weeks for an average kitchen remodel. Having a proper time frame in mind will enable you to plan out the entire process prudently. It will help you save time and money while doing justice to your kitchen.