Cost of a Kitchen Remodel in Oakton: A Detailed Guide
Remodeling your kitchen can be a tremendous undertaking, but at the same can be very rewarding. According to experts, the cost of a kitchen remodel in Oakton, VA, is between $25,214 for minor changes to $129,079 for a major remodel with luxury fixtures. 
However, on average, homeowners in Oakton, VA, spend around $24,000 on a standard kitchen remodel. And when you break this down a bit further, kitchen remodel costs around $150 per square foot. Nevertheless, factors such as materials, contractors, and floor plan changes contribute to any variations. 
Factors that Impact the Cost of a Kitchen Remodel in Oakton, VA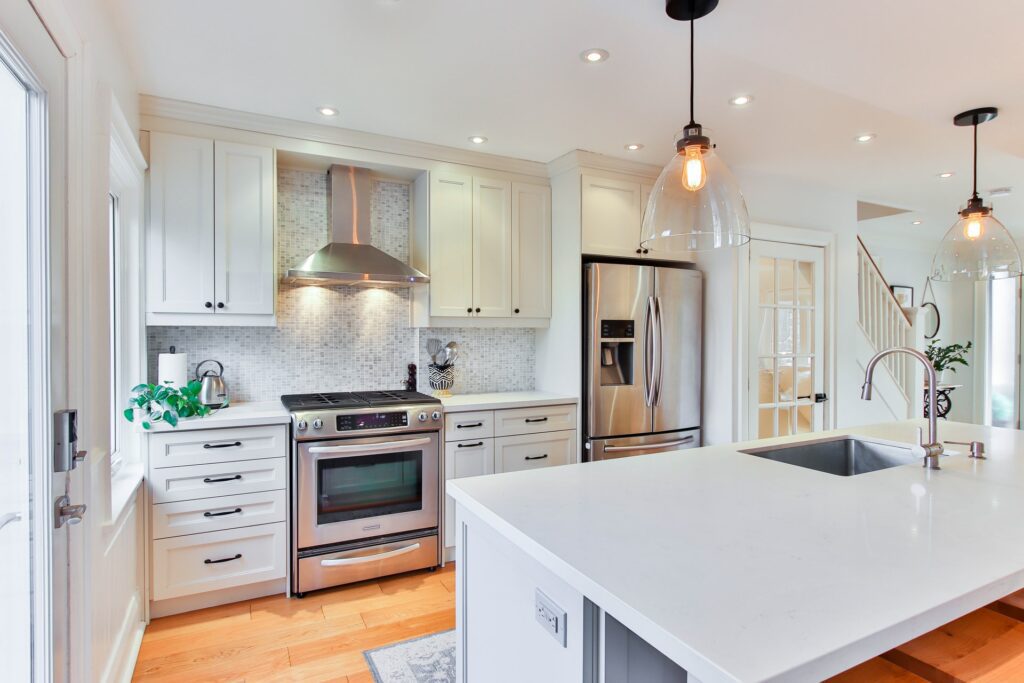 We can use the average kitchen remodel cost to determine how much you can expect your specific kitchen remodel to cost. We usually do this by breaking up the cost averages into different types of kitchen remodels. Besides, each kitchen remodel differs depending on the extent of the renovation and the scope of the project. 
Each remodel entails different customizations, upgrades, and products that result in varying budgets. For example, the most expensive part of a kitchen remodel is usually cabinetry. Further, cabinets can cost up to 30% of your budget and are a prominent expense while remodeling your kitchen. 
Size of the Kitchen
Of course, the larger your kitchen, the more it will cost to remodel it. On the other hand, a small kitchen will run you less. According to experts, the cost for a kitchen remodel is from $75 to $250 per square foot.
Moving Things Around
If you want to open up a closed kitchen by knocking out a wall or two, expect to spend more for your kitchen remodel in Oakton, VA. Similarly, moving your appliances will also increase the cost as you have to reconfigure the plumbing, electrical and gas. All of which end up costing quite a bit if you're going for a complete overhaul.
Cabinetry and Hardware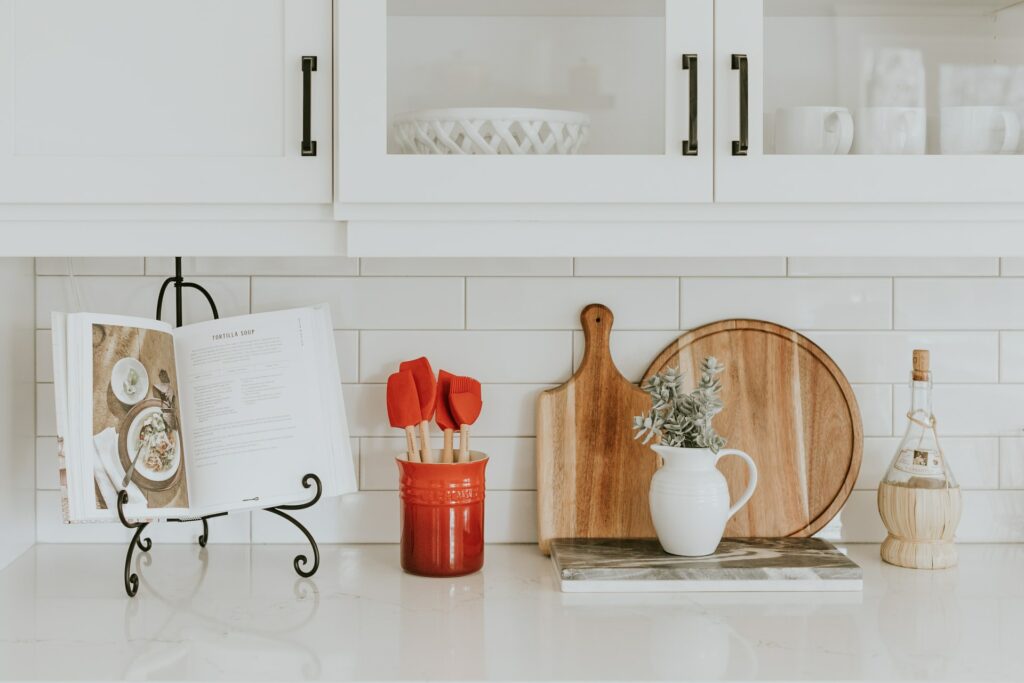 Cabinets come in a wide range of quality and cost. According to NBKA, new cabinets require as much as 35% of your budget. Here's a breakdown of cabinet styles and costs that will help you while choosing kitchen cabinets. 
Stock cabinets are most affordable. They are mass-produced to standard sizes and usually have fewer options to choose from. 

Semi-custom cabinets are a kind of compromise between stock and custom cabinets. Although they are limited to industry-standard sizes and shapes, they allow for custom finishes and colors. 

Custom cabinets are made to order in the styles and sizes you need, with the materials and finishes you want. However, they are the most expensive options. 
Materials and Fixtures
Smart home purchases continue to rise in popularity, especially for security, media, and lighting devices. Smart tech in a kitchen is nice to have but significantly drives up the overall kitchen remodel cost in Oakton, VA.  For example, a faucet that operates on voice command will cost double of one that doesn't. 
Other materials that deserve their own line in your kitchen remodel budget include:
Countertops

Flooring

Appliances

Lighting/Electrical

Wallcovering

Plumbing
Ways to Save Money on a Kitchen Remodel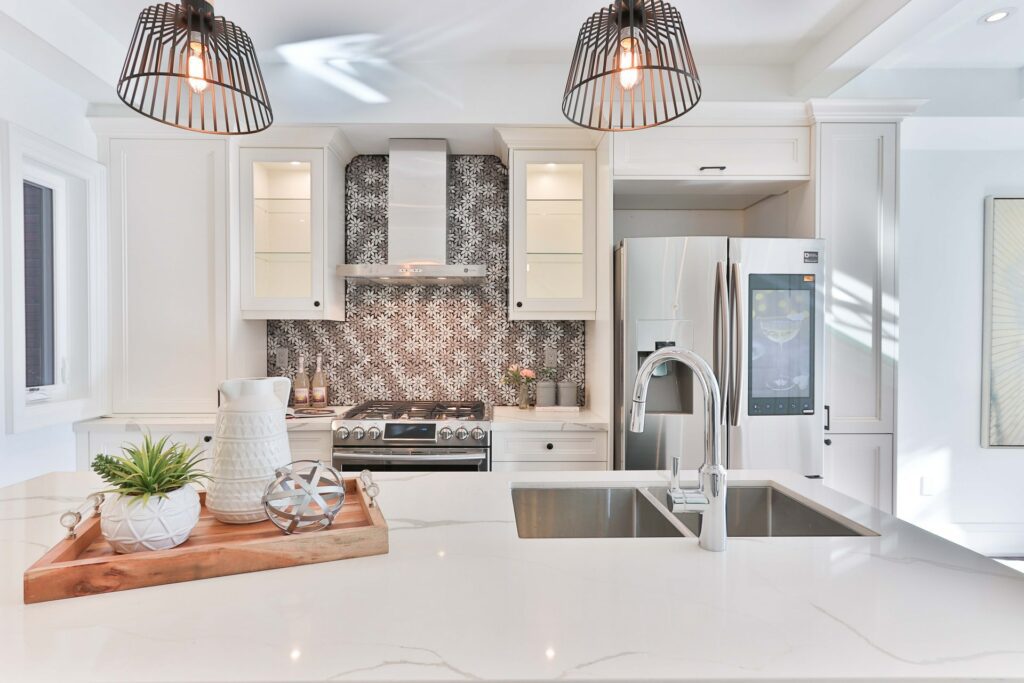 The best part about kitchen budgets is that the less you do, the higher your return on investment. A minor kitchen remodel brings around 72% return on investment compared to 54 to 58 percent for more expensive ones. 
Choose alternative materials: If a natural stone kitchen countertop is on your top list, but you cannot afford marble, choosing granite is relatively cheaper. Consequently, to save money, remain open to alternatives.
Refinish the cabinets: If your cabinets are in good shape, paint them and add new hardware to waive the cost of installing new ones.