Avoid These Common Small Bathroom Remodel Mistakes
If you've been planning to remodel your bathroom, it's easy for you to drift away with so many ideas. You might start overlooking the practicalities of all your ideas and end up making some common small bathroom remodel mistakes. 
Remodeling a bathroom from the ground up is not an inexpensive project. The cost, combined with the general inconvenience, are both unpleasant experiences that you won't want to repeat any time soon.
While you may have a fair idea of what you want, the outward appearance of a bathroom is often only half the story. With a slew of hidden design elements like drainage and ventilation that must be taken into account. It is key when designing a practical and functional space.
R on to discover the most common small bathroom remodel mistakes that you can make and how to avoid them.
Poor Ventilation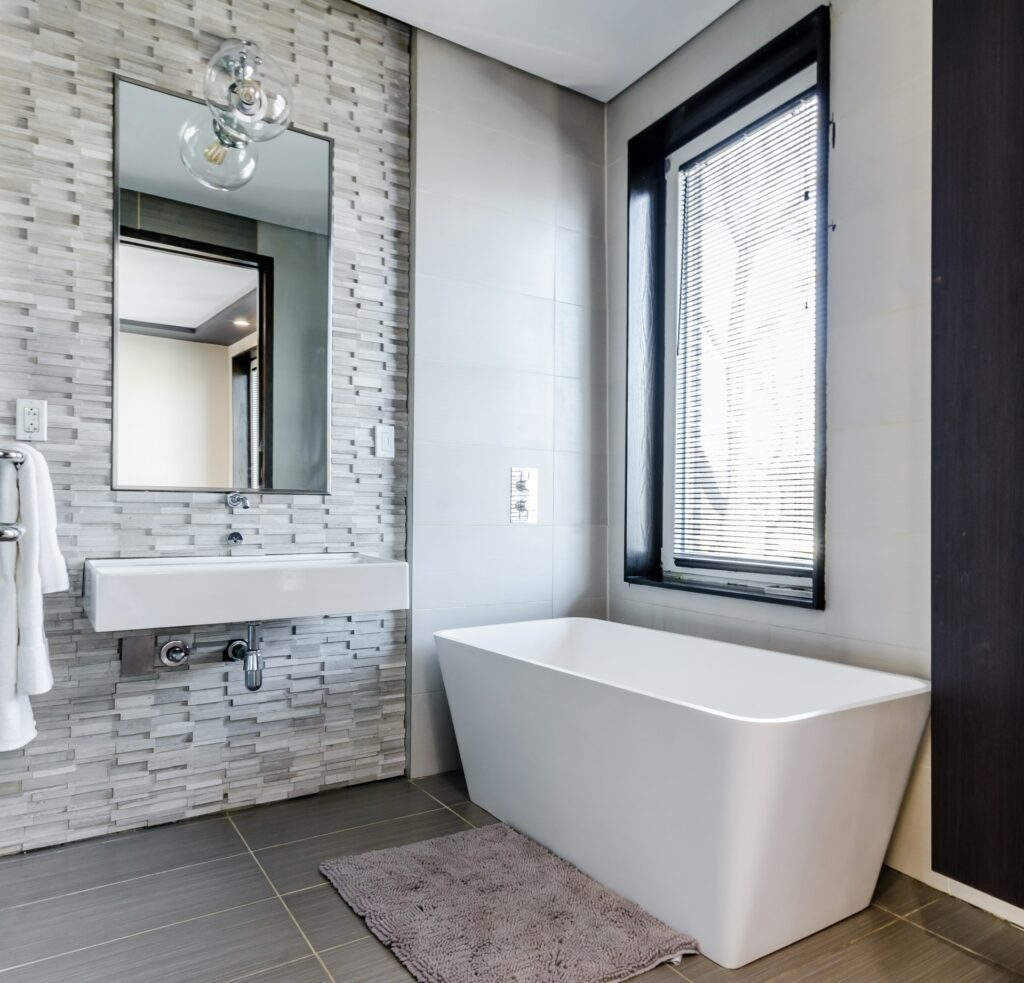 Because the bathroom is the steamiest room in the house, ventilation is critical and you should consider it when designing a bathroom remodel. And overlooking ventilation can be one of the biggest remodel mistakes for your small bathroom. 
There are a few technical considerations to consider. First and foremost, you will need ventilation on an outside wall. As this is the simplest location to work with, and you may also want to integrate it with your lighting.
In a bathroom with wallpapered walls, good ventilation is essential. Without it, the paper will peel, and your walls and ceiling may become infested with mold.There are numerous ventilation systems on the market today. For instance, the quiet ones, ones that detect moisture, and even heavy-duty versions, so make sure to think about all of your options.
Over-Stuffing a Small Space
You might have your heart set on a particular washbasin or vanity. However, be ready to let go of your plans if it doesn't look like you have enough room to accommodate it.
If you're going to spend money on the perfect bathroom vanity, ensure there's plenty of space around it for comfortable use. Reduced-depth products with shallower dimensions are ideal for bathrooms where space is at a premium. In addition, if you simply wish to have a larger washbasin, think about giving up your separate shower in favor of an over-bath shower.
Inappropriate Lighting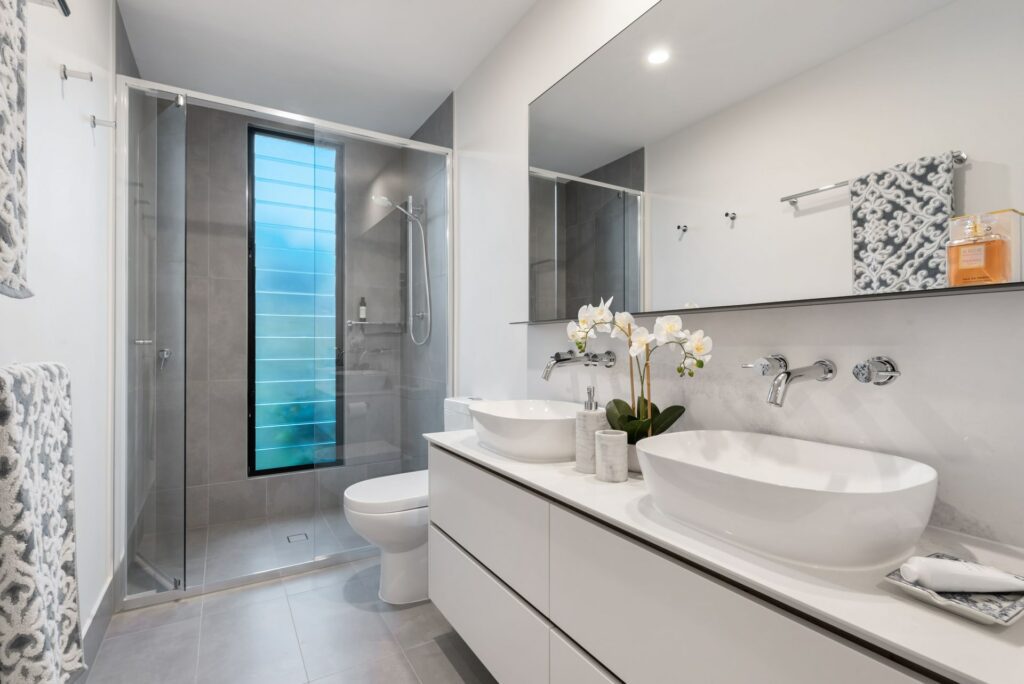 The lighting in the bathroom must be flexible enough to accommodate the changing needs of the user. If it's too dark, you won't be able to see your face; if it's too bright, you won't be able to relax in it.
Aim to include multiple layers of light, from wall sconces on either side of a mirror. You can create a uniform light on your face to a central ceiling pendant or a series of downlights as your primary light source. You can also use LED lighting to draw attention to particular features, such as a bathtub or a collection of artwork.
If you install inadequate lighting, there will be areas of darkness where you will be squinting to see in the low light and corners that are always covered in darkness. When personalizing your living space, installing dimmers is well worth the investment because they give you complete control over how much light is coming into the room.
Saving Money Where You Shouldn't
Never assume that because you watched a YouTube video on how to grout tiles, you're an expert and can do it yourself. When it comes to grouting, experience is the only way to gain the necessary skill.
However, if you're determined to make a name for yourself, start with something more manageable, like tiling around a sink. Although you may want to try your hand at some aspects of the project, some things are better left to the professionals.
The design elements are no different. Even if you spend all of your money on the luxurious tub you've always dreamed of having, you'll still have very little left over for the rest of your bathroom.
Insufficient Storage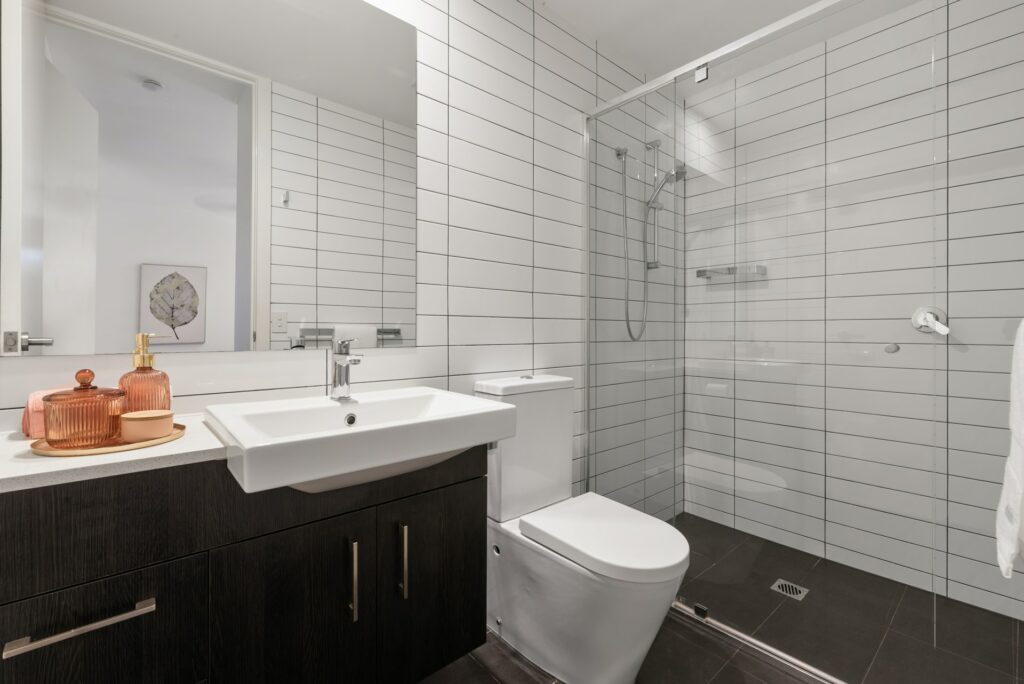 Toiletries, towels, cleaning supplies, and toilet paper all require a lot of storage space. The trips back and forth to restock your bathroom will grow tedious if you choose to do without cabinets and cupboards and instead store everything in one place of your home.
The reality for the majority of us is far more practical and should be suitable for daily use. As tempting as a minimal bathroom design is, it is not always the most practical. It's great to have custom-made furniture because it makes the most of every inch of your bathroom, even if it's small.
If you're doing a complete bathroom remodel, now is the time to invest in custom-made furnishings. If you complete everything at once, you'll avoid having to pay for a costly retrofit months after your project has ended.
Further, you can save room by using creative bathroom storage options like mirror cabinets and shower stalls.
Not Planning the Layout Properly
Changing the bathroom layout can be costly, so it's best to stick with the original layout if you can, at least for the toilet's location.
On the other hand, if the current layout isn't working or you intend to move walls to enlarge or reduce the bathroom, you may require a new design. When planning a small bathroom remodel, start with the layouts. The layout will determine the overall look and feel of the space. In terms of layout, the soil stack for the toilet determines the majority of the choices.
Since waste falls into the toilet, it has stricter restrictions than moving pipework. Once you know where this will be, you can plan where the sink, bathtub, and shower will go. Moreover, layouts that aren't well thought out can lead to problems like piping.