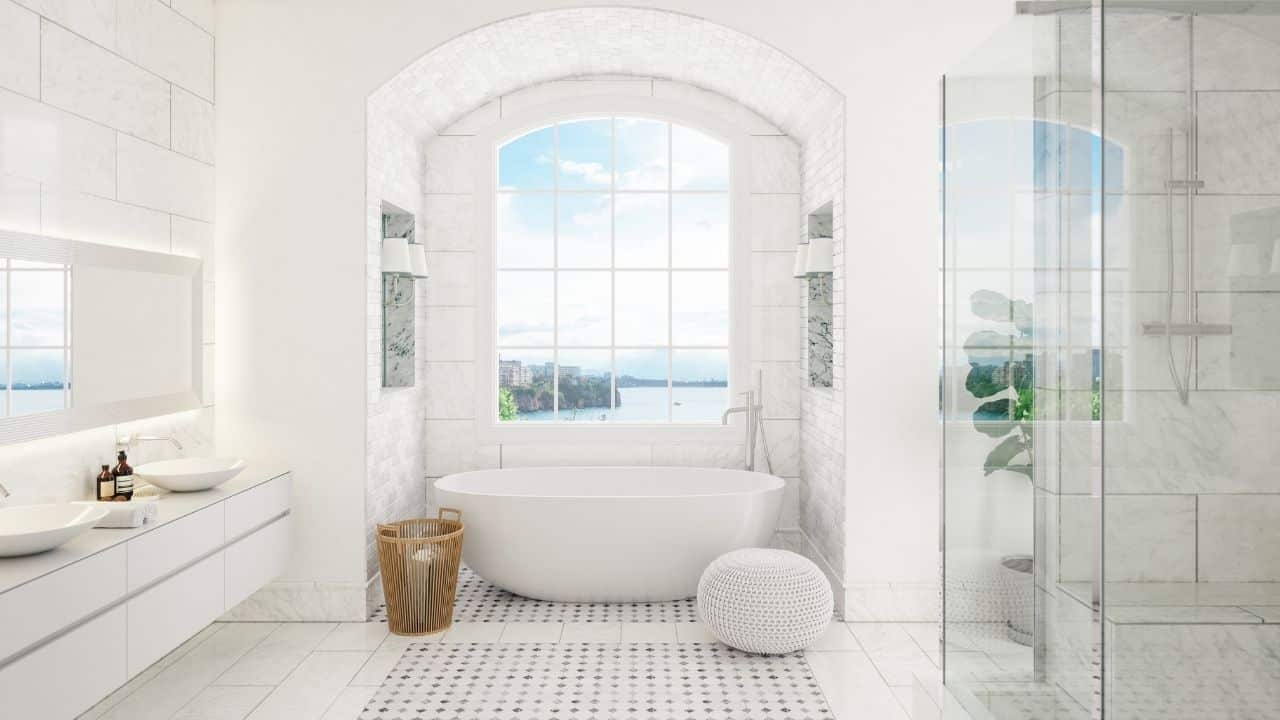 Are you planning to renovate your kid's bathroom? Well, safety is the first thing that should ring in your minds. If you have ever watched 3 or 4 years old kid try to wash hands you have a clue. You know how difficult it can be for a child living in an adult world. There are children bathroom designs that make the lives of children safe.It does not take much to remodel a kid-friendly bathroom that is comfortable, safe and gorgeous. Dulles Kitchen and Bath offers kid-friendly bathroom renovation ideas that ensure the safety of your kid.
Height and size of the product
A kid's bathroom should be simple. It should be easy and safe for a kid to access and use entirety in their bathroom. The most appropriate kid's bathroom is 12 inches off the floor. The size is easy for a kid to get on and off safely. The counters should be lower. The typical height should be 32 inches. In case your kid has issues with bending, you should consider 32 inches off the floor toilet for him or her. You must ensure that your kids can reach the faucet and observe what they are doing as they wash their hands. Therefore, you should lower everything in your kid's bathroom.
Get the right faucet
The new faucet technology implies that there are diverse options for any financial plan.
A kid bathroom should have a single-lever faucet. This is easy for children to control temperatures and to control the lever. A lever will enable a kid to push from the bottom and after he or she is through, push down from the top with spotless. Therefore, they will not contaminate the faucet.
Today, there are faucets with LED lights that give an indication when water is hot or very hot. In addition, some facets are able to sense whether the temperatures are too high or not. Therefore, you should get the right faucet for you kid. The above two kid-friendly bathroom renovation ideas on faucets are currently best in the market.
Select non-slip materials
Kids are ok with rug containing good rubber back. Rugs are not just for kids who ate not steady on their feet. If you consider tiles, you should not touch anything polished. You should go for low textured tiles with low, maintenance cost. The tiles should not require you reseal. The best options for your kid are the Ceramic and non-slip vinyl. In the bathtub, you should consider adhesive-mounted mat. These tubs have a suction cup that gets dirty quickly. Besides, water collects underneath, and therefore you have to clean them thoroughly. Nonetheless, you must be aware that if the bath is not slippery, a suction cup mat may cause you to slip. Of all the kid-friendly bathroom renovation ideas in the world, people ignore the material. Some parents base that a four years old kid ought to be responsible. You should never overlook since an accident can happen.
Get kid-friendly grab bar
When it comes to sliding and falling, a bathroom possesses the greatest danger. The grab bars are not for the older adults. You should consider installing them in your kid's bathroom. There are so many grab bars on the market today. You can get the grab bars with colorful coatings that look playful. Use them in the kid's bathroom on the wall as the towel bar. Besides, you can still use them in the shower enclosure.
In conclusion, all the above kid-friendly bathroom renovation ideas are great. They are free and safe and do not interfere with other things in the bathroom. If you want to change the bathroom lights to make your kids' bathroom more vibrant, then have a look at amazing tips for bathroom remodeling lighting.