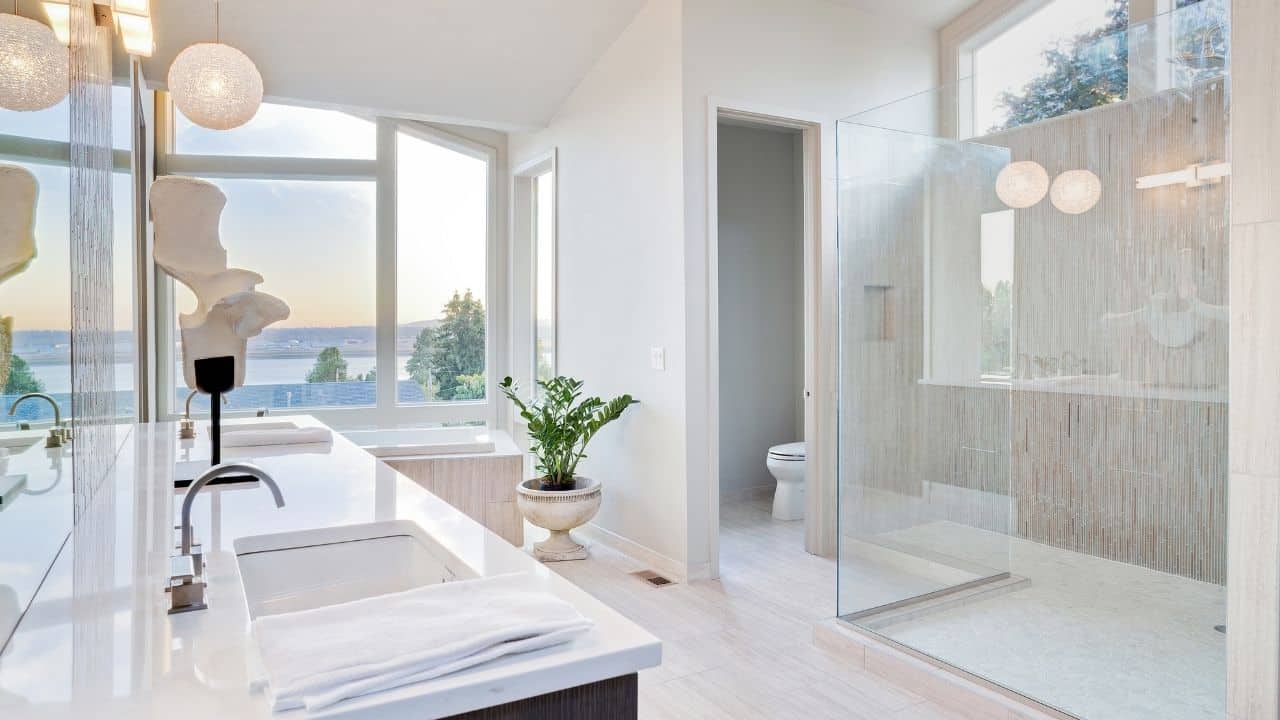 Bathroom remodeling can another tricky undertaking. Just like Floor and Cabinet Installations in a Kitchen Remodel. Having an immaculately designed bathroom can be a status symbol. Remodeling can help give them that immaculate touch. Hence, most homeowners spend a huge amount of money in making them look good. During any remodel, one should get different quotations from multiple contractors. One quotation can be within your bathroom remodel budget range. This can also help you decide on whom to hire. Remember that your choice contractor is not necessarily the one with the lowest quotation. You can also consider doing some of the remodeling work yourself to cut on labor costs. Source your remodeling materials from wholesale stores to utilize on discounts.
Figuring out how to achieve that dream bathroom can be another task. This is why at Dulles Kitchen And Bath we have come up with a list of some dos and don'ts during your bathroom remodel. The dos include;
Keep Your High-End Items Neutral
As bathroom remodel consumes a lot of money, have your high-end purchases neutral as possible. These high-end accessories include things like tile flooring and your shower design. Having them neutral will allow you to adjust easily to changing trends. You will also have a broader appeal if you consider selling your home in future.
Infuse your personality into the space through accessories to make it enjoyable. Accessories are easier to change over time. Using visually striking elements such as bold colors, mirrors, hand towels and floor coverings can help in customizing your bathroom.
Splurge On the Shower
Give your bathroom a focal point with a design that will draw attention. Consider persona preferences during the remodel. If you take showers often, install a luxurious shower on heated floors. Most homebuyers considers the showers when buying houses. Putting this into consideration on your budget can be valuable at the end. This luxurious touch in the bathroom can help sell your house when time comes. If the main aim of remodeling is to sell, avoid installing a bathtub. Most people find it 'not enough' and tedious when cleaning.
Some of the don'ts include
Do Not Forget Storage
During your bathroom remodel, ensure that storage cabinets are in place to hold extra toiletries or a few sets of guest towels. Having them available eases selection. It will ease your storages of bathroom accessories.
You can consider bumping walls into any extra room to have enough extra storage closets and built-in shelving. This will give you space a clean quality look that will be worth your expenses.
Do Not Skimp On the Vanity
A bathroom vanity can make a bog statement. Suggestions that contain double sinks, large mirrors and allot of storage are gaining ground. For your bathroom remodel, you can opt for the one with a luxurious top in a granite or marble material. These materials will even more visual interest to the space. You can change the look of you vanity in future when desired. A simple do-it-yourself painting can change your bathroom look too.  Switch out the pull drawers for cabinets or buy new topper to freshen up your bathrooms aesthetic.
Finishing a bathroom remodel can be exhilarating yet scaring experience. A successful remodel means that you have succeeded in putting your own personal stamp to your home. The project can be so costly such that starting it can be so intimidating. If you are looking for a guide for how to make your remodel a success, look no further. These tips will help you come up with a bathroom of your dreams