I think we can all agree that bathrooms in our homes tend to be the most used and yet somehow under-designed spaces. You probably compromised and didn't get that steam shower the last time because there were other bills to pay…or got an underwhelming vanity that makes the bathroom look older than it is. We get it, we have been there too. But if you have decided to spice things up and make a change for the upcoming year, be sure to do it right this time. That means that you need to focus on both functionality and design.
In 2021, bathroom design is all about making the space as functional & aesthetic as possible. As the trends evolve, practicality & convenience tend to be at the center of it all. We personally love some of the ideas that are trending this year, and have compiled a list of our top picks that are not only easy to implement but serve a great purpose too.
Our Favourite Bathroom Remodeling Ideas This Year:
With the ever-increasing space crunch, it is difficult and often unimaginable to have a sprawling bathroom. What started as a necessity for small bathrooms, has now transformed into a popular trend even for houses that have the clearance for tubs. Open showers are a great way to save some space and incorporate a minimalistic design…and what says modern better than that?
2. Natural Elements
Bathrooms can be very dull spaces unless livened up. One emerging trend in bathroom remodeling in 2021 is the incorporation of natural elements. Using plants is a great way to add a bit of color and liveliness to the space (quite literally, you may say).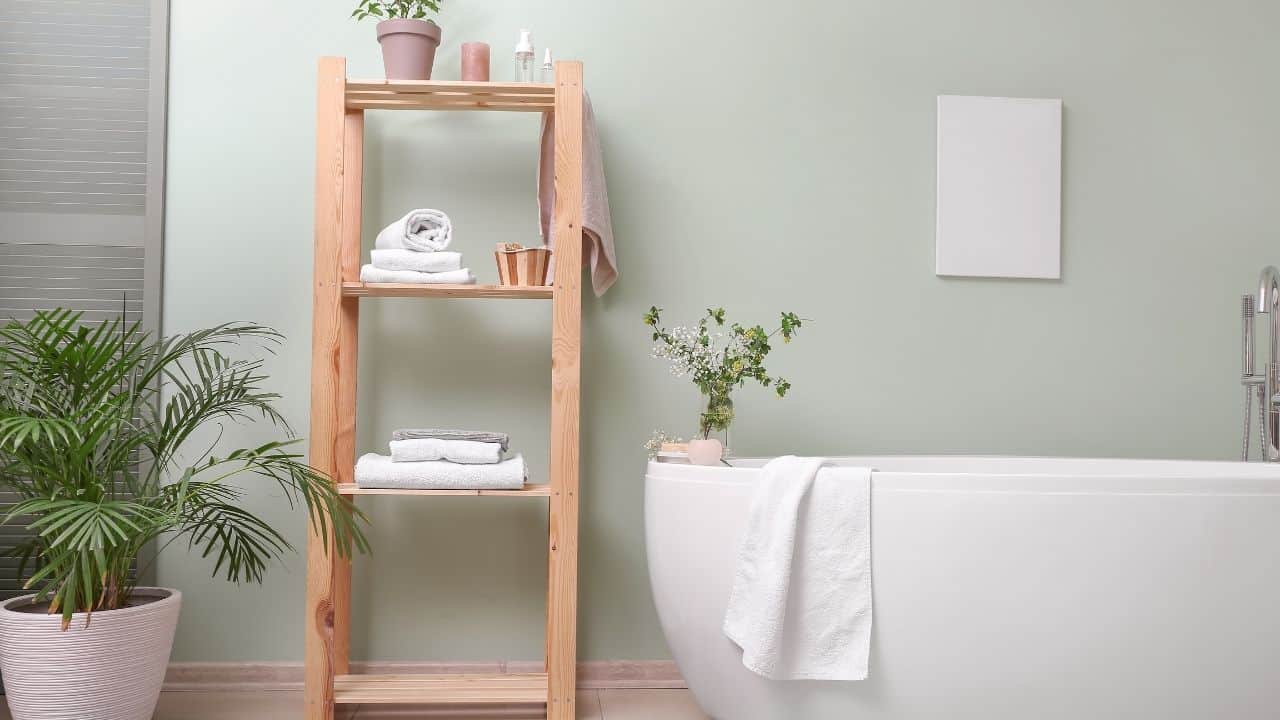 When we think au naturale, we think plants. Potted plants can be an easy and effective way to decorate the space. If you want to go beyond that, and end up using upcycled items, you can also do your bit towards the environment. Try including some recycled items or reclaimed wood to be a part of this eco-friendly trend.
3. Vintage Touch
Ironically, as trends move forward, they tend to look back. (Okay, you got us. We love cliched one-liners just as much as we love this new trend).
One crucial aspect of this vintage/retro trend is the inclusion of wood in the design. If we had to analyze evergreen bathroom remodeling trends, the first thing any expert would point out is the usage of wood through decades. We recommend using different variations of wood to incorporate the retro feel in a modern aesthetic.
Why not ditch those ceramic tubs and porcelain vanities, and get Wooden ones instead? Yes, it is possible — you just need to make sure that the wood is waterproof.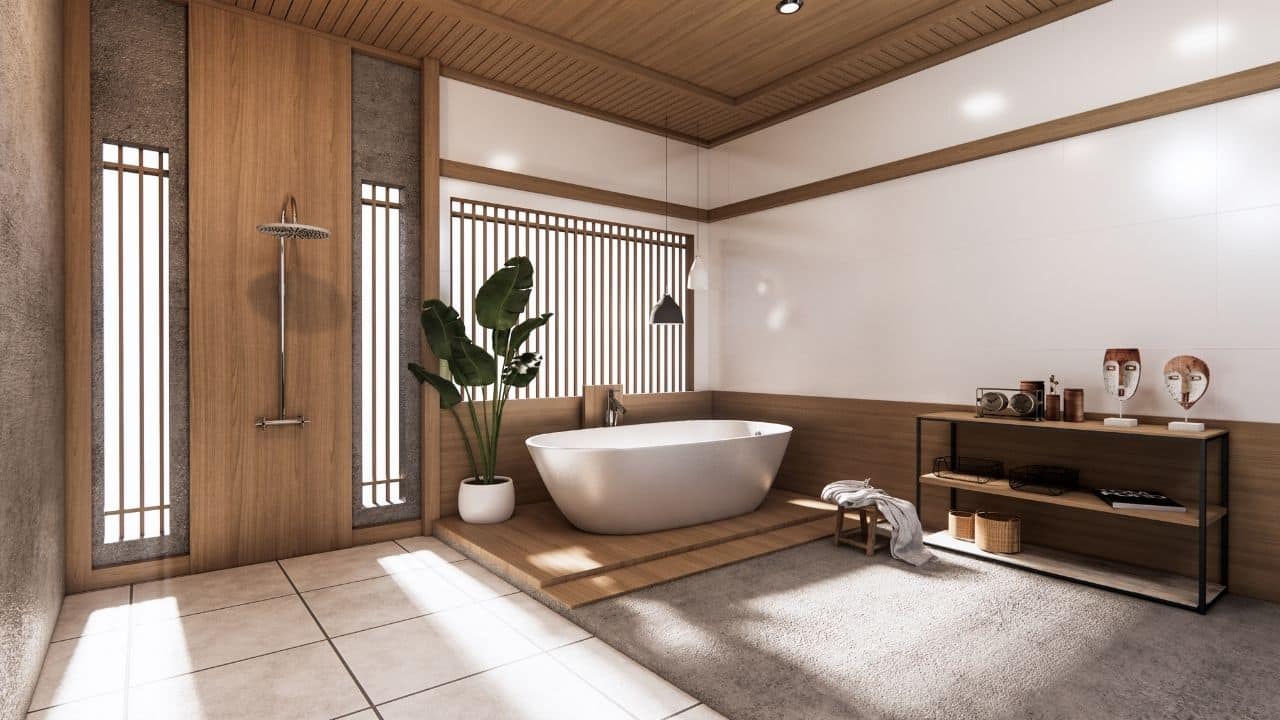 4. Coffee-Table Style Vanities
Vanities are an important part of every bathroom remodel. While most vanities are enclosed and space-consuming, the trend moving forward is the exact opposite.
Open vanities with thin edges and a console-look are becoming more and more popular with homeowners. In fact, one of the most popular trends right now is a vanity inspired by a coffee table! The idea is to invite the comfort of the living room in the bathroom for an exciting looking makeover.

5. The New Nude
With Millennial Pink slowly fading away, which color should you go for when you're looking at bathroom remodel ideas?
Ever heard the old saying, "Less is more"? Well, the bathroom is finally catching up with it as the nude colors are all the rage right now.
Not only will the color add a sleek look to your bathroom but it will enhance the focus towards the fixtures and lights; thus making them stand out more.
6. The Terrazzo Trend
Designers are loving the Terrazzo trend yet again. The mix of natural stones, marble, and cement gives your bathroom a finished yet rough edge.
The integration of this trend is seamless; whether it is for shower walls or counters. Carpet-like walls and backsplashes result in an eye-catching detail that is incredibly hard to ignore.
7. Standalone Tubs and Sinks
Can we all agree that nothing speaks luxury in a bathroom more than a standalone tub?
With the increasing availability of various styles and designs of tubs, the standalone tub trend is surely taking off. While the trend is most suited for a large bathroom remodel, certain structural changes can make it work in a relatively smaller bathroom as well.
Along with the tub, a standalone sink rather than a vanity has gained traction for bathroom remodel ideas. The 'luxe' aspect of both these standalone features is what draws people towards this trend and will continue to do so in 2021.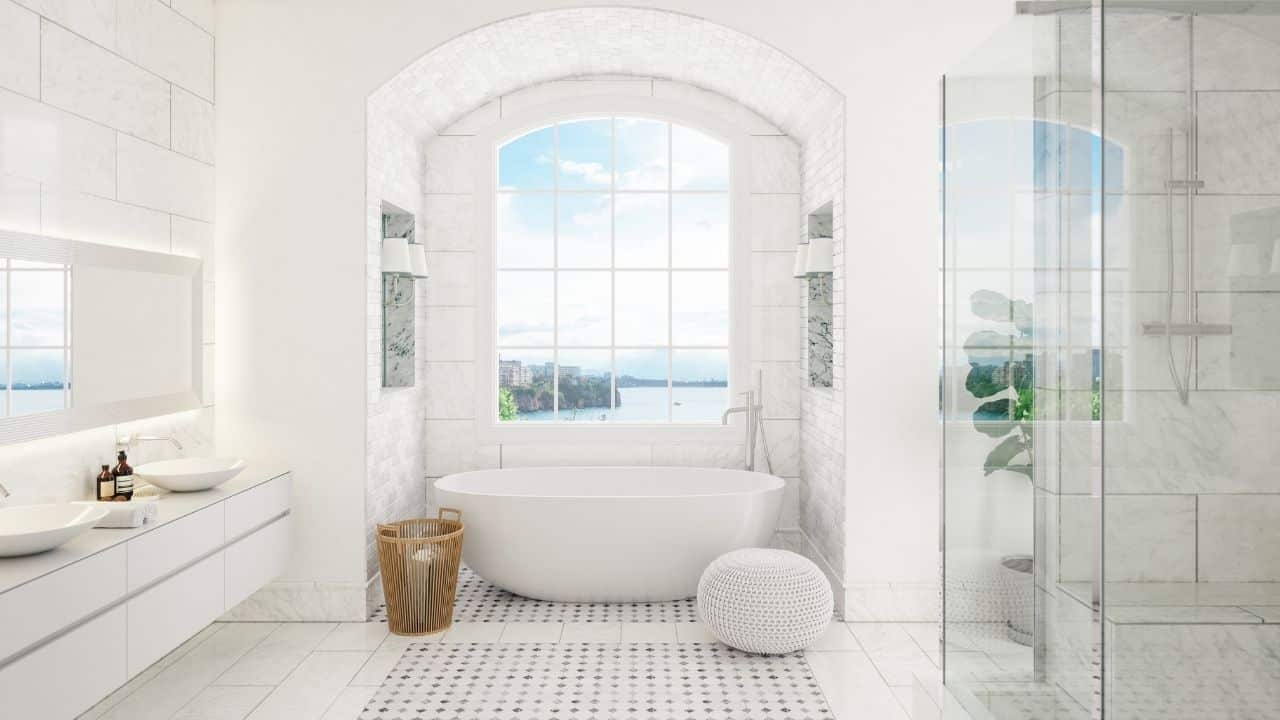 8. Bold Tile Patterns
While deciding on the tiles for your bathroom remodeling, don't shy away from experimenting. The use of clashing tiles with different textures and colors might just end up giving your bathroom a timeless yet chic look.
In 2021, the trend is focused on designs and textures that are subtle yet contrasting in nature. We personally love the combination of matte and shiny tiles in a neutral color scheme. It screams subtle and classy all at the same time.

9. Statement Fixtures
Using statement fixtures is a great way to spruce up bathroom space.
With the emerging trend on nude color palettes, a unique fixture theme can go a long way. Gold and copper metallic taps, shower knobs and handles are a great way to let the fixtures stand out.
These rustic yet classic fixtures will be everything your bathroom needs this year. The fancy tapware selection is also a great way to "take a break" from an otherwise muted decor.

10. Feature Lights
It should come as no surprise that lighting can make or break the ambiance of a room.
When it comes to bathrooms, the use of lighting is heavily underrated. Most homeowners fail to realize that apart from serving their purpose, lights can also spruce up the decor.
But it's all about to change this year. This year, feature lights aren't going to be limited to living rooms and dining rooms — they will find their way into the bathrooms, and rightfully so.
Approaching the lighting from a design perspective will elevate your bathroom remodel, and add a new level of style into a room that is one of your most personal spaces.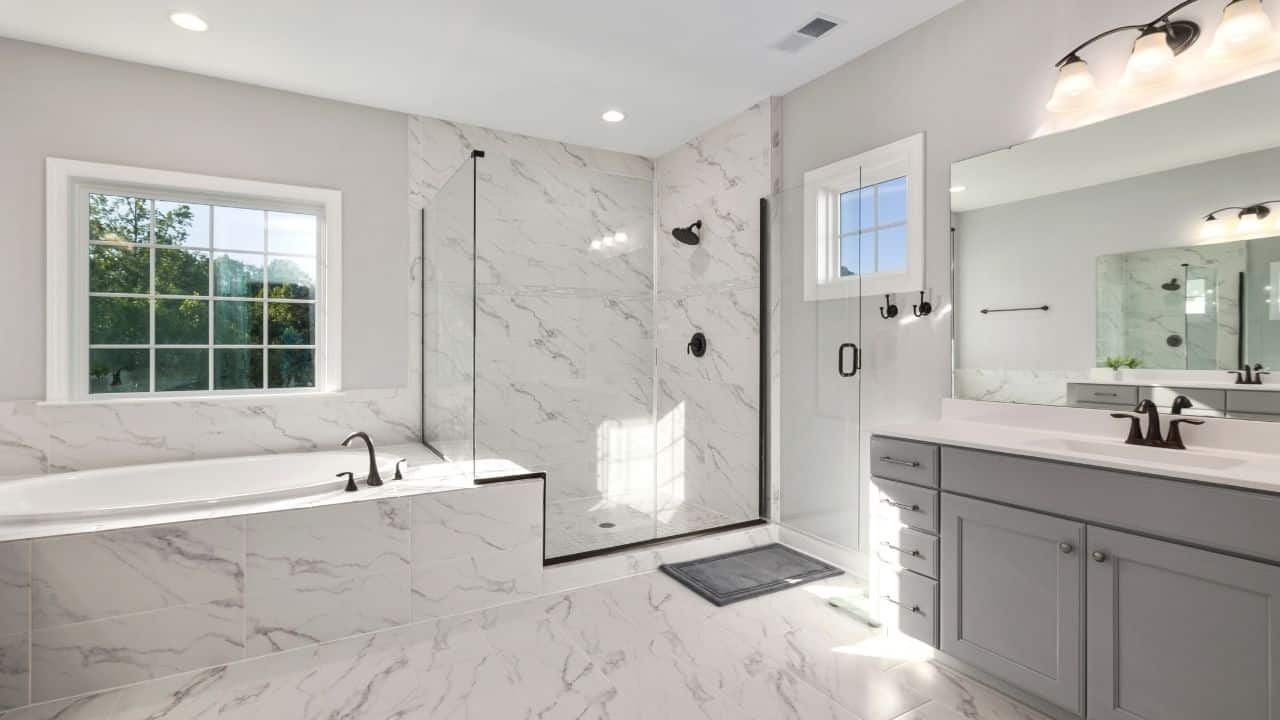 Making the Right Choices for Your Bathroom Remodel
Bathrooms in 2021 should be both functional and aesthetic. They should bring together a seamless transition of form and function along with a sustainable aspect. Using retro styles with a modern approach will be the best way to approach bathroom remodel trends this year. This eclectic mix of muted and statement pieces is what will set 2021 bathroom remodel ideas apart from the previous year as well.